Why Is Regular Landscaping in Columbia, SC, Important?
Regular landscaping has many key benefits for your property. For your home, it attracts visitors. For your business, it attracts customers. Of course, there are a few more reasons why regular landscaping in Columbia, SC, is important, including:
Improves curb appeal: When your property looks great, people notice. When people notice, they are more likely to visit to say hello or make a purchase.
Offers health benefits: Regular landscaping in Columbia, SC, not only benefits your plants and lawn but you, too. It filters pollutants and provides a space for you to hang out and enjoy the scenery.
Keeps pests away: When your property is well maintained, pests are less likely to hang around.
Provides a clean environment: A healthy landscape promotes cleaner air quality. Plants absorb carbon dioxide and release oxygen.
Retains high property value: Your lawn can impact your property values.
Encourages property aesthetic: A well-landscaped property gives you something to be proud of and is inviting to visitors.
Benefits of Professional Lawn Care in Columbia, SC
Professional lawn care in Columbia, SC, is incredibly beneficial to you. You no longer need to give up your weekend, because with The Grounds Guys of Columbia, you receive specialized expertise that only a trained professional can provide.
Using our experience, you can rest assured that a small issue won't become a larger problem. We use professional equipment that helps us get the job done in less time. While hiring a professional may seem like a large expense in the beginning, in the long run, you save money because issues will be dealt with before they get out of hand.
But perhaps the best reason to hire a professional for lawn maintenance in Columbia, SC, is that we provide you with results you can count on!
How Can The Grounds Guys Help with Gardening Services in Columbia, SC?
Not only do The Grounds Guys of Columbia cover landscaping and lawn care, but we can take over your gardening, too! With our gardening services in Columbia, SC, you can hire us to cover:
Soil cultivation
Weed control
Flower care
Defining garden bed edges
Raking
Clearing garbage
What Other Services Do The Grounds Guys Offer in Columbia, SC?
Working outdoors is our passion. We love everything about landscaping, lawn care, and gardening. As a result, we offer many services that cover everything your outdoor space needs to look its best. We understand the need of a healthy landscape and are here to handle any of the following projects:
Lawn and bed maintenance
Landscaping
Groundskeeping
Tree work
Pest and weed control
Irrigation
Aeration
Drainage
Spring cleanup
Flowerbed care
Turf maintenance
We offer services for all seasons, too!
Seasonal Services
With our chilly winters and hot, oppressively humid summers, your landscaping will have different needs throughout the year. That's why The Grounds Guys of Columbia offer seasonal services that include:
Spring cleanup
Fall cleanup
Mulching
Pruning
Seasonal color
Irrigation repair
Turf maintenance
Gutter cleaning
Call The Grounds Guys of Columbia for Excellent Service
At The Grounds Guys of Columbia, we offer our Neighborly Done Right Promise™, meaning you will receive service you can count on. We are here for all of your outdoor projects, and no project is too big or too small for us to tackle. We want you to be happy with our services every time.
We also service Arcadia Lakes, Downtown, and Forest Acres.
Contact us today for a free estimate!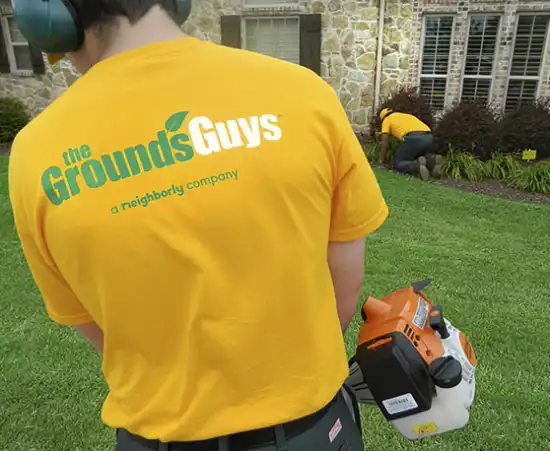 What Does Your Lawn Say About You?
In the same way that clothes make the man, landscaping makes the property. That is why our team takes the grounds care desires of our customers and makes them our own. From mowing the lawn to making a small change to a landscape to completing overhauling the outdoor living space, our customers can count on us to deliver an exceptional service that is tailored to their unique needs.
Call us for Your Free Estimate
From the very beginning of our time together, we will be there to help you make informed decisions and to deliver above and beyond service that you can count upon. We are here to provide quality lawn and landscape solutions for your home and business that are customized to your lawn. To get started, we encourage you to contact us at
Call us to request your free estimate.
We can help you make a great first impression with your lawn! Contact us today.
The Grounds Guys of Columbia
Areas We Serve:

Arcadia Lakes, Columbia, Downtown, Forest Acres
Our Difference
Professional, Uniformed Personnel

Timely Response Guarantee

Safe, Reliable Equipment Maintained Daily

Status and Quality Reports Delivered Timely
Request Job Estimate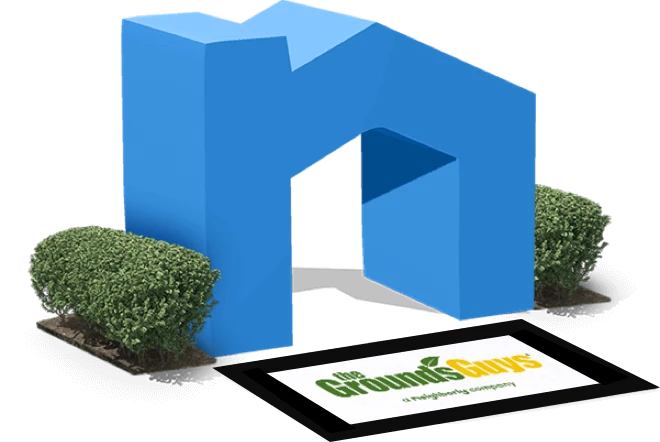 Neighborly®
The Grounds Guys is a Neighborly Company. Lawn care and landscaping are some of the many home maintenance solutions available to you through Neighborly. At Neighborly, we are committed to being there for all your home services needs.
Learn More About Neighborly