The Benefits of Landscaping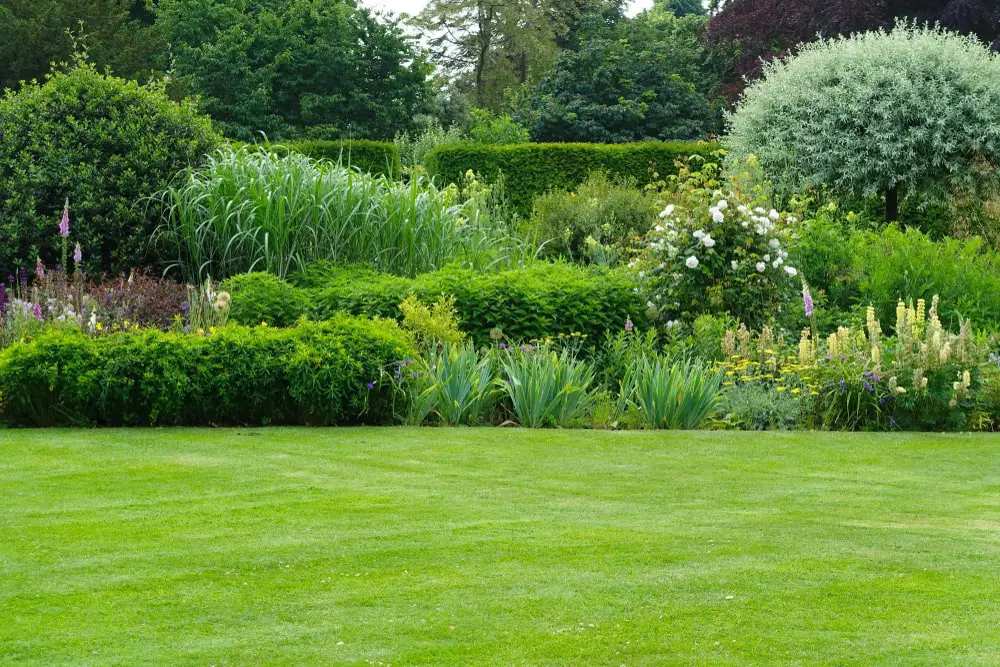 Last Updated July 13, 2023

While most people spend the majority of their time indoors, most of us are still undeniably drawn outside to soak in the sights and sounds of nature. There's just something about the sunshine, green grass, pretty flowers, sweet fragrances, and animals that make the outdoors relaxing and rejuvenating.
Do you have a nice outdoor space to retreat to at your home or business? If not, it's something worth considering. In fact, a beautifully landscaped lawn can make a world of difference for your family or customers. It will boost curb appeal, improve a first impression, and generate positive feelings.
Whether you're looking to add some greenery, flower beds, bubbling water features, or other enhancements to your yard or commercial property, consider the range of benefits you can expect from adding diverse landscaping to your property.
Why Is Landscaping Important?
The importance of landscaping is undeniable. So, what are the benefits of landscaping? There's no doubt that a well-landscaped yard adds beauty and enhances property values. Landscaping is also essential for people, animals, and the environment. Keep on reading as we break down the benefits of landscaping even more.
Landscaping Boosts Curb Appeal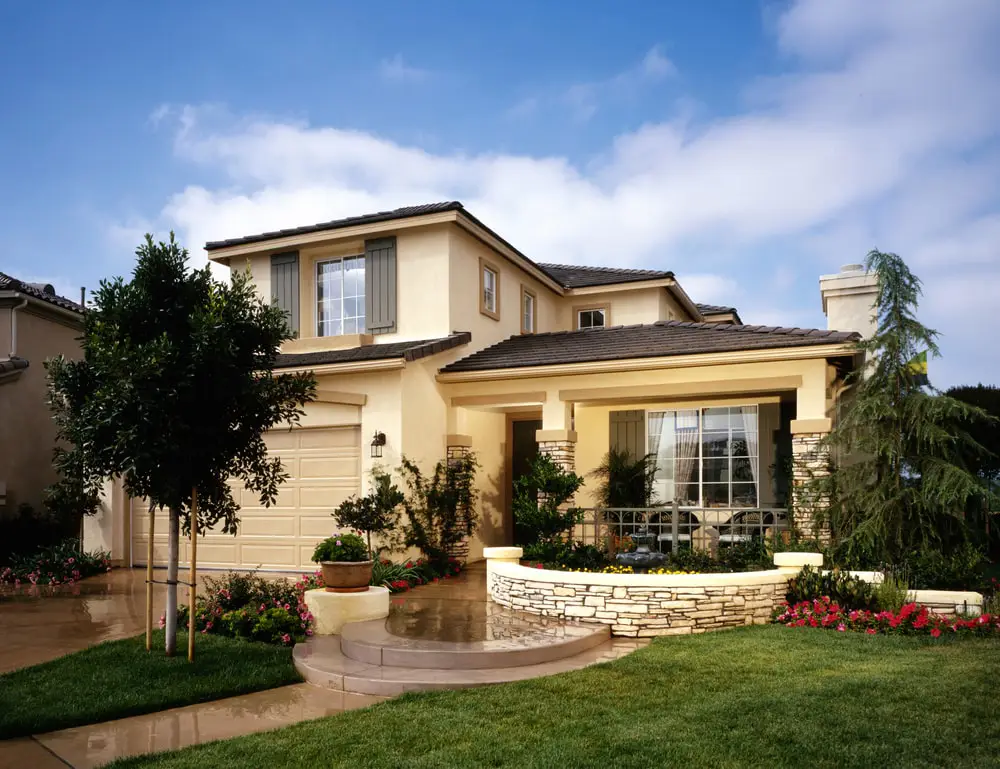 With a well-thought-out landscaping plan, you can make your home or business much more welcoming. If your landscape could use a makeover, thoughtful changes can instantly boost the curb appeal of your property. It doesn't have to be a complete makeover, either. Simple changes, like a clean landscape, can make a world of difference. The Grounds Guys offer professional landscaping services for residential and commercial properties, including regular landscape maintenance plans. And we provide free estimates!
Simple tasks can boost the curb appeal of your home. And you won't have to spend too much. Do these basic tasks to create curb appeal on a budget:
Mow and edge your lawn on a regular basis.
Add fresh mulch to keep your landscape looking fresh.
Plant groups of flowers to add a pop of color to your property.
Landscaping Enhances Property Value
Thinking of selling your home? Give special attention to your front yard — it's the rst thing prospective buyers notice. Landscaping is an excellent way to enhance the property value of your home. Top real estate agents throughout the U.S. agree that the more attention you give to your landscape, the more attractive it is to potential buyers. In fact, according to the American Society of Landscape Architects, a professionally landscaped home can be worth almost 20% more than a home without any landscaping.
Flowers and Plants Enhance Well-Being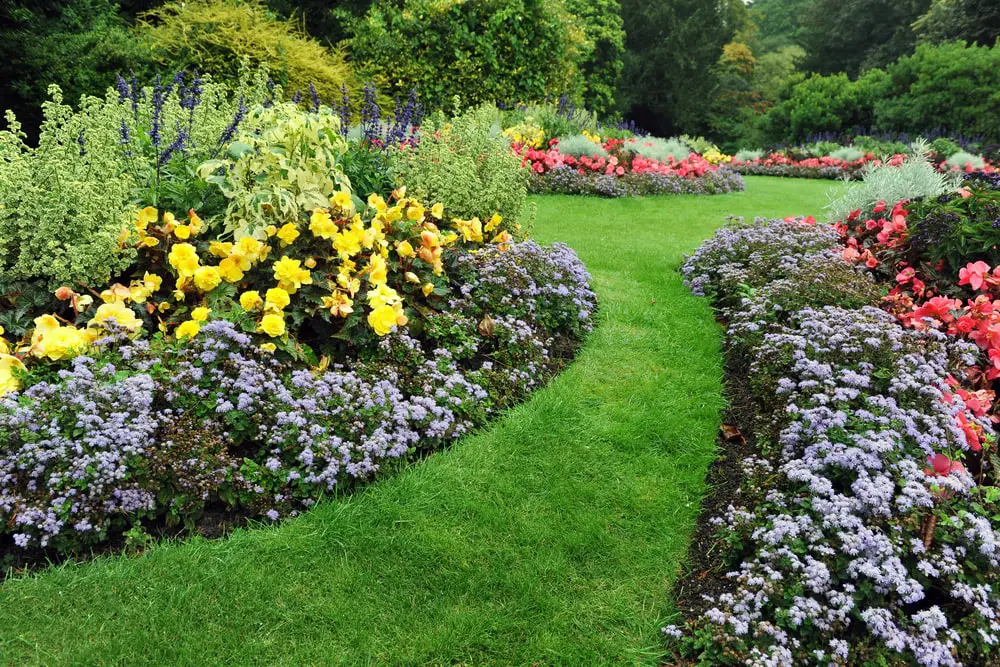 There have been countless studies showing that when humans are surrounded by plants, it helps bring them into harmony with nature. And, when you're surrounded by flowers and plants, it creates an ambiance that can help reduce the anxiety and stressors of daily life.
Landscaping can do the following for your well-being:
It can improve your quality of life.
Tension relief.
Provides an energy boost to your body.
Encourages serenity.
Creates a peaceful place to spend quiet time.
It provides you with the opportunity to slow down and relax.
Designing a landscape brings out your creativity.
Grass and Trees Provide Cooler Temperatures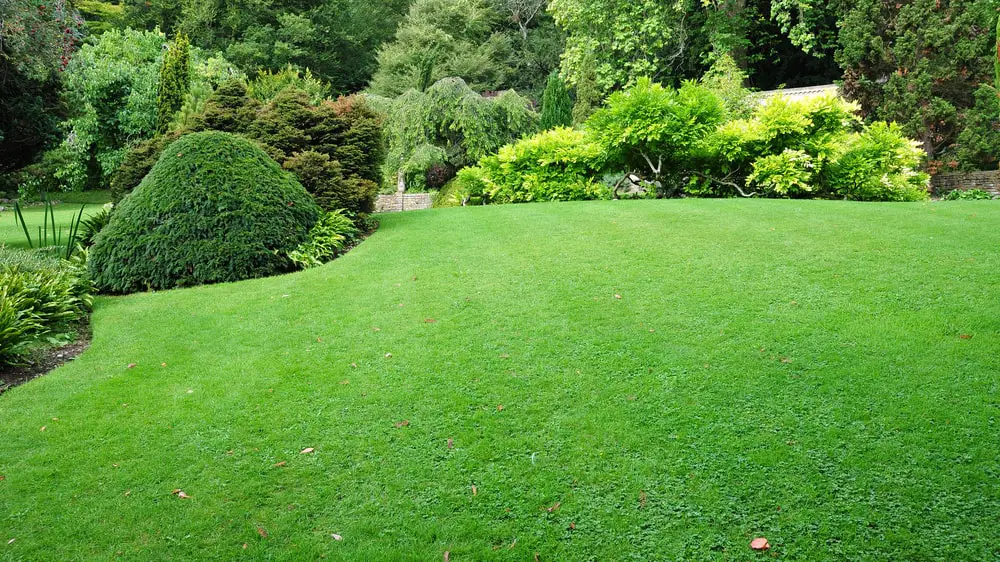 While grass provides a cooler option than asphalt, adding tall trees to the south and west sides of a building can provide shade during the hottest times of day, and significantly lower the temperature in your space. They also help reduce glare through windows. Trees and shrubs will also provide shade for grass and flowers, as well as a cool rest area in the heat of the summer. Businesses can take advantage by using trees to create a comfortable outdoor retreat for employees and customers.
Landscaping Provides Environmental Benefits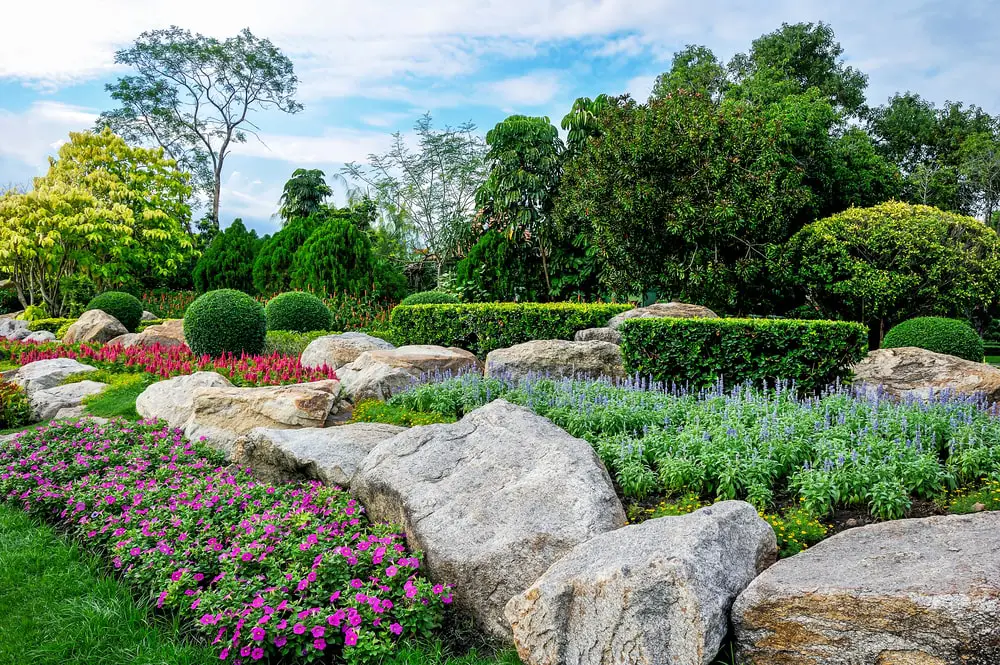 Proper landscaping techniques provide environmental bene ts. To start, when you keep your lawn and landscape healthy, it can reduce soil erosion and prevent runoff. In addition, healthy plants, flowers, and trees help clean the air by removing contaminants like carbon dioxide.
Landscapes Are Good for the Air and Water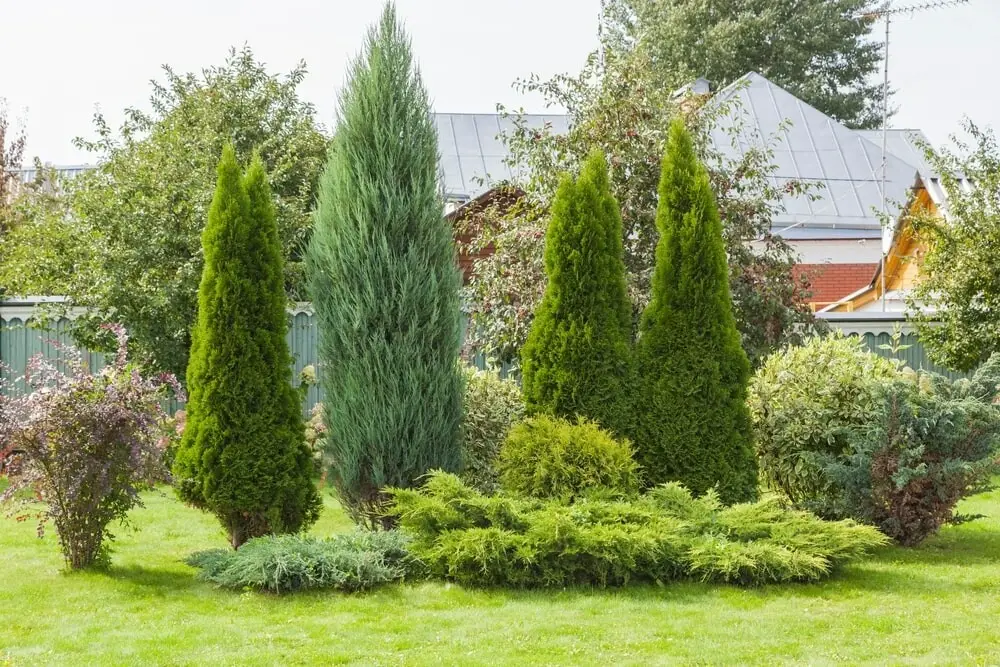 Did you know that grass and trees are hard at work every day, capturing dust and smoke particles, removing carbon dioxide, and producing life-giving oxygen? In fact, a single tree can remove 26 pounds of carbon dioxide from the air every year, canceling out the emissions of driving a car 11,000 miles. So, planting grass and trees is one simple way that all of us can help improve the environment!
Another interesting fact supporting landscapes with trees is that one tree can also supply enough oxygen for four people every day. Another great reason to plant a tree! When storms hit, lush landscapes can actually help. They act as stormwater runoff buffers, reducing the ow of sediments and pollutants to nearby bodies of water. In effect, plants help filter out pollution from the water on its way to a city's source of drinking water. Trees and shrubs along shorelines also help reduce erosion and flooding downstream.
Xeriscaping Reduces the Use of Natural Resources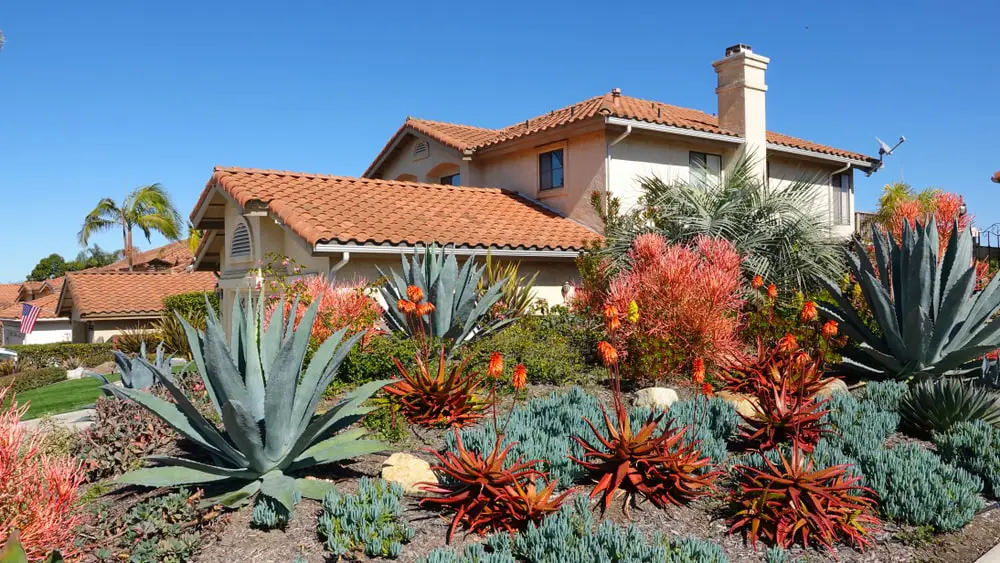 Xeriscaping is a landscaping method that requires little or no irrigation. During the hot days of summer, many regions implement water restrictions. To avoid the impact of these restrictions on your landscaping, you may want to try xeriscaping. While xeriscaping offers many benefits, the most substantial is the chance to conserve water, which is especially important in dry climates. Since 30 percent of the water consumed in the U.S. is for outdoor use, the potential financial savings are substantial. Smaller grass lawns combined with more diverse ground coverings like trees and shrubs can also reduce fuel consumption and pollution generated by landscaping equipment, such as lawnmowers and trimmers. Xeriscaping helps reduce noise pollution from this equipment, too.
Landscapes Create Usable Outdoor Space, Improving Your Quality of Life
Landscaping improves the quality of life in cities with several physical and psychological benefits. For example, just looking at plants is shown to reduce blood pressure. Walking through a natural environment, even in the middle of a city, improves attention and memory. People living in neighborhoods with community green spaces report lower stress levels.
Landscapes Owner Economic Benefits
As a homeowner, you are always looking for ways to keep your home looking its best. A property with a well-maintained landscape not only looks great, it will have a higher market value. Prospective buyers are usually willing to spend more on a home that has professional landscaping, both front and back.
Water Features Make Landscaping One-of-a-Kind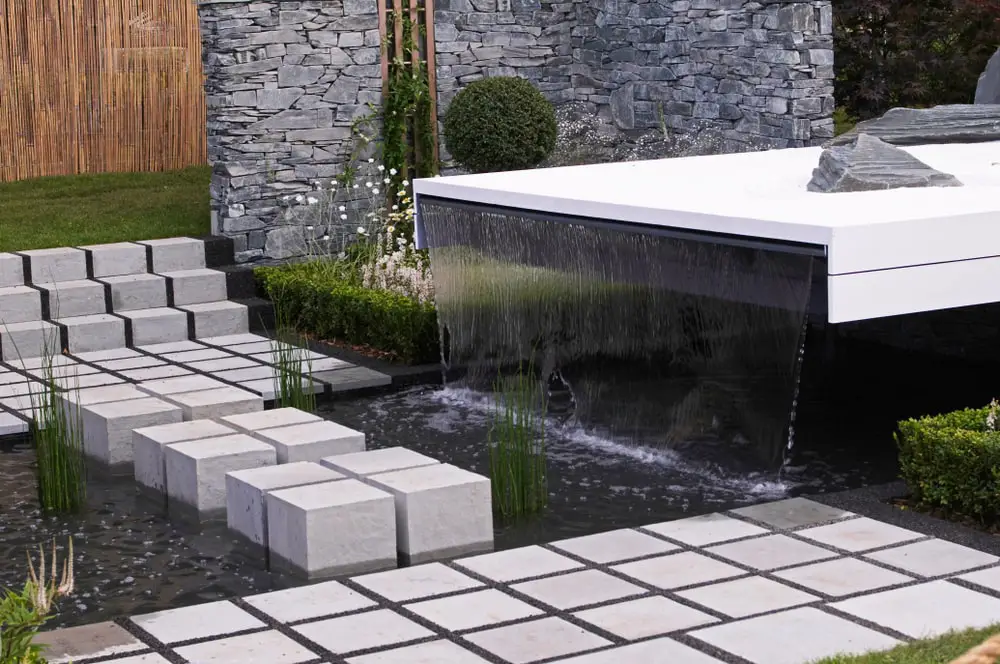 Aesthetically pleasing water features placed in your landscape create a unique look, add natural sounds, and new wildlife to your property. Finding the perfect backdrop for your outdoor area creates a peaceful and tranquil atmosphere that is sure to be remembered by anyone who visits your home. Water features also low maintenance and don't consume a lot of water, thanks to circulating pumps.
Retaining Walls Prevent Erosion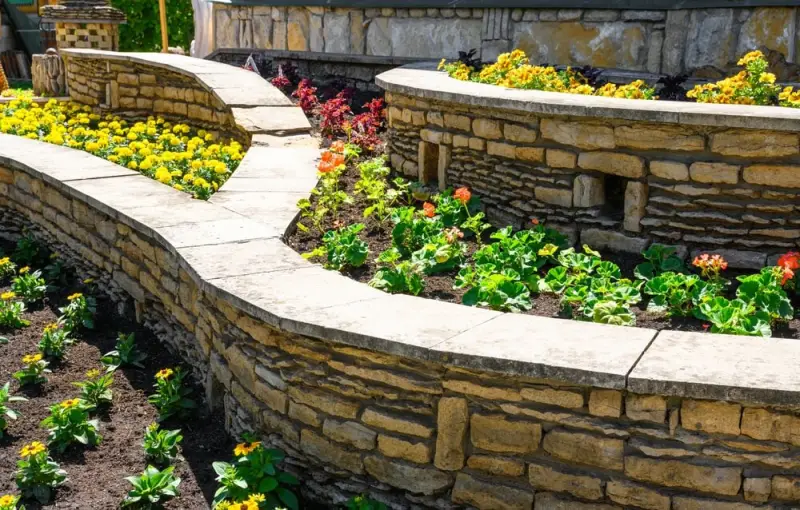 If your property is located on a hill, a retaining wall prevents elevated soil from eroding when it rains. The barrier is practical, but it can also enhance the appearance of your landscaping. Retaining walls can create tiered pathways, spots for additional seating, or a creative garden area. In some cases, a retaining wall may provide privacy, too. Many different materials are available for retaining walls, offering design flexibility for your property. Experts like The Grounds Guys have years of experience designing a variety of different landscapes.
Landscaping Increases Privacy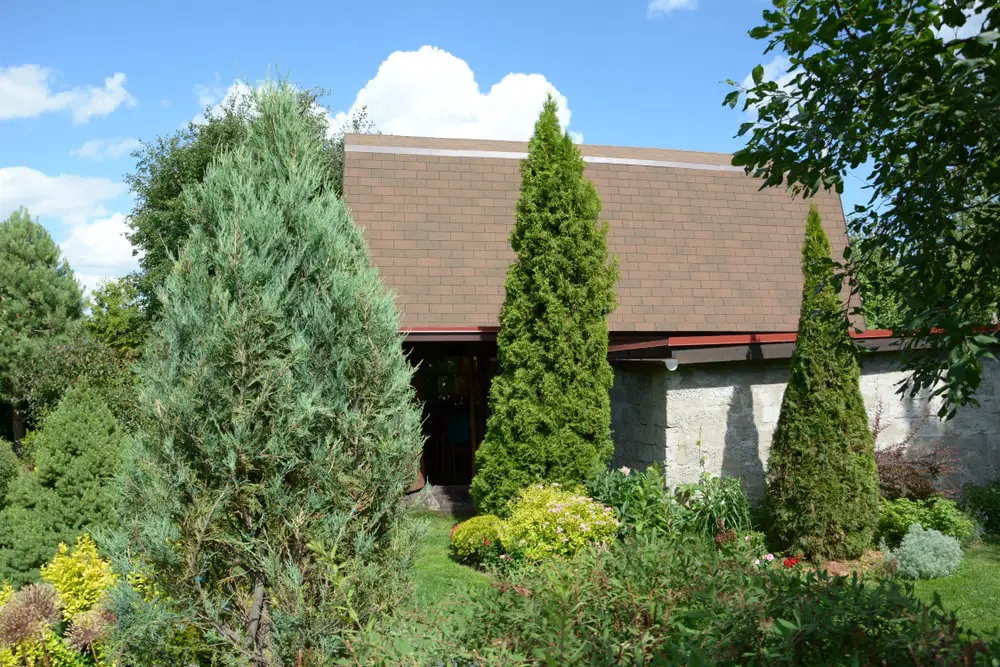 Want to increase privacy? Plant trees and hedges! Trees are an ideal way to create a backyard haven hidden from view. If you're in a time crunch, consider fast-growing trees.
Want to Boost the Curb Appeal of Your Property?
Whether you own a home, a business, or both, a beautifully landscaped property provides a sense of pride. It creates a welcoming environment for neighbors, visitors, and customers. It lets people know you value your home or business enough to invest in its appearance. And it can help enhance the value of your home or business. But keeping up with the demands of a well- maintained landscape takes time and effort. If you can't do it all yourself, The Grounds Guys can help!
We can help you experience the benefits of landscaping firsthand. Contact The Grounds Guys® today to request a free estimate. As a Neighborly company, we stand behind all the work we do with the Neighborly Done Right Promise™, which guarantees the job will be done right!