How The Grounds Guys of Athens GA Can Help You
Commercial Services
The Grounds Guys are proud to offer top-quality commercial landscaping and lawn care services.
The Need for Routine Landscaping in Athens, GA
Routine landscaping in Athens, GA has a significant impact on your property. Imagine the pride you'll feel when people slow down to see your property or new customers stop by to see what you have to offer. When your landscaping is well-maintained it provides a clean and safe environment for your guests and helps the environment. Pests tend to stay away too!
When your landscaping in Athens, GA looks great your curb appeal is improved which creates an inviting atmosphere. Since your landscape is part of your property values, your values will be higher than if your lawn looks unhealthy.
Benefits of Professional Lawn Care in Athens, GA
When you hire a professional for your lawn care in Athens, GA, you get many benefits. You save time and money. After all, your time is valuable and better spent elsewhere—not on your lawn. While hiring a professional may seem expensive at first, in the long run, when your lawn is saved from damage from pests and disease, you'll be glad you hired a professional.
What's more, when you turn to The Grounds Guys of Athens, GA, you get the benefit of our expertise. With regular lawn maintenance in Athens, GA, our experienced technicians will bring the knowledge necessary to keep your lawn green and healthy. We use top-of-the-line professional equipment that speeds up the job and has a focus of being environmentally friendly.
With professional lawn care in Athens, GA, you also get results you can count on. When your lawn receives the appropriate care throughout the year on a regular schedule, you will be amazed at the results! Get a free estimate from us today.
Do The Grounds Guys Help with Gardening Services in Athens, GA?
Yes! The Grounds Guys of Athens, GA are here for all of your outdoor needs and that includes caring not just for your lawn and trees but for your garden, too. We can handle everything your garden needs, including:
Soil cultivation - Gardens grow best when the soil is loose and has the proper nutrients.
Weed control - Weeds don't have a place in your yard!
Flower care - Flowers will bloom bigger when they are well taken care of.
Defining garden bed edges - Get a beautiful hardscape that outlines your garden.
Raking - We will remove debris from your garden.
Clearing trash - Plants tend to catch trash when the wind blows. We'll remove it for you.
What Services Do The Grounds Guys Offer in Athens, GA?
At The Grounds Guys of Athens, GA, we understand the need for a healthy lawn and garden. Our crew are customer-focused experts in their field, and you will always receive service that is tailored to your specific needs. Landscaping is our passion and we strive to exceed your expectations.
Here are some additional services we offer:
Lawn and bed maintenance
Spring clean-up
Landscaping
Groundskeeping
Irrigation
Aeration
Drainage
Flower bed care
Tree work
Pest and weed control
Turf maintenance
Seasonal Services
Seasonal services are needed at specific times of the year to keep your landscaping looking great. With Athens hot, muggy summers and cool winters, your grounds will have different needs throughout the year. We strive to provide excellent service throughout the year.
When it's time for seasonal services we offer:
Pruning
Clean-up in the fall and spring
Mulching
Seasonal color
Turf maintenance
Irrigation repair and installation
Gutter cleaning
Call The Grounds Guys of Athens, GA for Service You Can Count On
At The Grounds Guys of Athens, GA, exceptional service is important to us, and that's why we offer our Neighborly Done Right Promise™. Contact us today for all your landscaping needs in Athens. We also service Bogart, Farmington, and Watkinsville.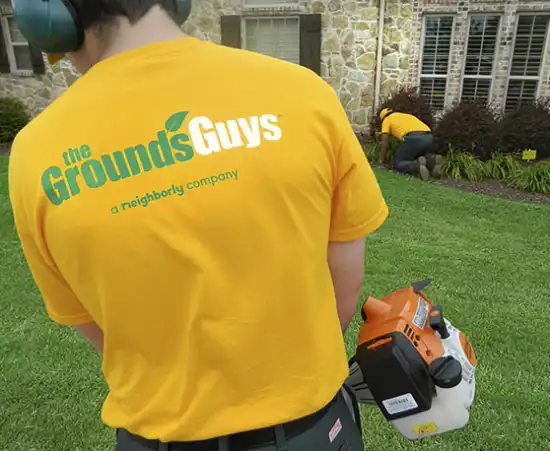 Hire our professional landscaping crew for any sized project from cleanups to full yard overhauls
"JUMPSTART"x-small projects - $218
"NEED A HAND"small projects - $435
"GET IT DONE"medium projects - $870
"MAKEOVER" large projects - $1740
"TOTAL CARE"extra-large projects - $2610
Get Started with a Free Estimate:
If you live in Athens, GA, and are in need of professional grounds care services, do not hesitate to contact our team as soon as possible. We believe in putting customers first and will go above and beyond to help ensure that we are meeting all of your yard care desires. No matter whether you own a single-family home, run a business, or manage a commercial property lot, our specialists can help!
Contact The Grounds Guys of Athens, GA to schedule your free estimate.
We serve people throughout Arnoldsville, Athens-Clarke County, Bostwick, Good Hope, Greensboro, Hull, Jefferson, Madison, Maxeys, Monroe, Statham, Watkinsville, and Woodville.
The Grounds Guys of Athens, GA
Areas We Serve Athens, Bogart, Farmington, Watkinsville
Our Difference
Professional, Uniformed Personnel

Timely Response Guarantee

Safe, Reliable Equipment Maintained Daily

Status and Quality Reports Delivered Timely
Request Job Estimate
Partnerships and Achievements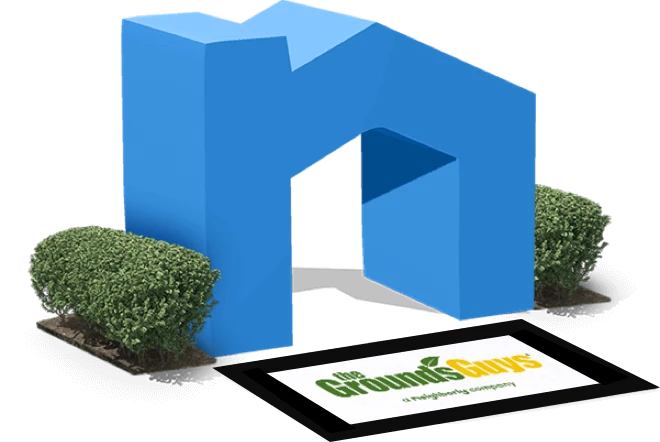 Neighborly®
The Grounds Guys is a Neighborly company.Lawn care and landscaping are some of the many home maintenance solutions available to you through Neighborly. At Neighborly, we are committed to being there for all your home service needs.
Learn More About Neighborly