What Is the Importance of Regular Landscaping in University Park, TX?
The Grounds Guys of University Park know how to get the best out of your property and plants, and regular maintenance is important for both the appearance and the health of your lawn and garden. Practically speaking, healthy grasses and plants look fuller and more vibrant, while thoughtful landscaping design can keep pests away by reducing unwanted habitats. The net result of regular care is a clean, safe environment for your family.
For example, you can help maintain your high property value and improve your curb appeal by caring for your lawn and garden. Your lawn should also be a source of pride. After all, it's one of the first things your guests will see.
Are There Benefits to Professional Lawn Care in University Park, TX?
Yes, there are many benefits for both you and your lawn when you use The Grounds Guys of University Park for professional lawn care in University Park, TX. You can devote less of your precious time and labor to your lawn, which allows you to simply enjoy your outdoor spaces.
Though it may seem contradictory, professional lawn care actually saves you money. It is easier and less expensive to maintain your lawn and irrigation systems than to repair landscaping damage. You can also avoid HOA fees and expensive repairs by giving your lawn the constant care and attention it needs to thrive!
The Ground Guys of University Park have specialized expertise in North Dallas lawn and garden care. We have the experience and knowledge to elevate your lawn into something truly special. Our results are consistent, reliable, and visible. We even offer the Neighborly Done Right Promise™ to ensure your satisfaction!
The Grounds Guys Can Assist with Lawn Maintenance Services in University Park, TX
When maintaining your North Dallas garden, we start from the ground up. As we cultivate your soil, we ensure just the right mix of nutrients and water to maintain lush plant growth. Lawn Maintenance services in University Park, TX, must also include careful thought to water management and drainage.
From the moment we plant your garden, we provide flower care and weed control to keep it looking its best. By removing competition and maintaining plant health, we keep your beds fresh, full, and beautiful.
While plants are the highlight of any garden, maintaining the beds themselves keeps the overall appearance clean and tidy. We work to define the edges of your beds, rake, and clear debris since these small details make all the difference.
For upfront pricing and excellent service, call The Grounds Guys of University Park today for a free estimate!
Services Offered by The Grounds Guys of University Park, TX
The Grounds Guys of University Park understand lawns and gardens in North Dallas. We have the experience to design, create, and maintain your landscaping, lawn, and garden. The needs and goals of each property are different, and we do what it takes to make your landscaping fit your vision. These are just a few of the services we offer:
Irrigation and drainage
Turf maintenance
Aeration
Groundskeeping
Pest and weed control
Tree work
Lawn and bed maintenance
Seasonal cleanup
Here at The Grounds Guys of University Park, we focus on providing excellent service and reliable results from your first call onward. With our knowledge of landscaping in University Park, TX, you'll see the difference in your lawn and garden. We are the best choice for maintaining your North Dallas property.
Seasonal Services
We focus on your property's needs throughout the year, offering services appropriate to the season. From winter ice storms to summer heat, The Grounds Guys of University Park have you covered. Our seasonal services include:
Spring: irrigation repair, cleanup, and seasonal color
Summer: mowing and irrigation
Fall: mulching, turf maintenance, seasonal color, gutter cleaning, and cleanup
Winter: pruning and tree care
For Excellent Service, Call The Grounds Guys of University Park Today!
It's important to us that you get the service you want and the results you need. Contact us today to discuss your plans for lawn care, garden services, and landscaping in University Park, TX!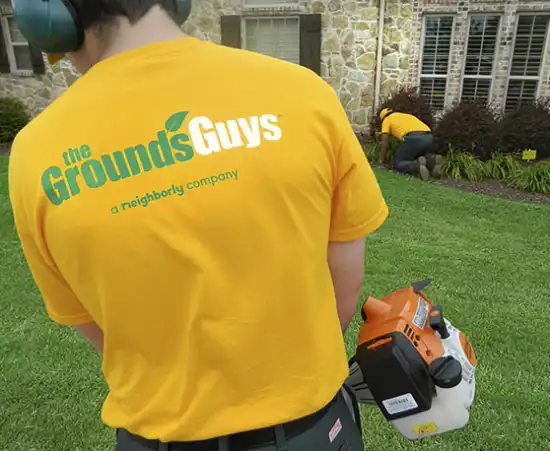 The Grounds Guys of University Park: Promoting a Culture of Care
We are not your average landscaping company. In fact, we are far from it. Our company was built upon several core principles, which have helped us to become a leader in the industry.
At the center of our company is a customer-first attitude. We truly care, and we show this by putting:
Customers' need first, by always having a helpful
Attitude, and by treating everyone and everything with
Respect. By living and breathing this code of values, we
Enjoy life in the process. This is how we "CARE."
The Grounds Guys of University Park, TX
Areas We Serve
Dallas, Highland Park, Preston Hollow, University Park
Our Difference
Professional, Uniformed Personnel

Timely Response Guarantee

Safe, Reliable Equipment Maintained Daily

Status and Quality Reports Delivered Timely
Request Job Estimate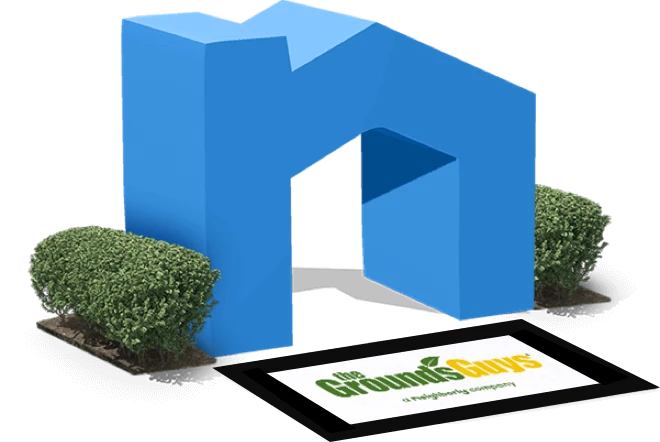 Neighborly®
The Grounds Guys is a Neighborly Company. Lawn care and landscaping are some of the many home maintenance solutions available to you through Neighborly. At Neighborly, we are committed to being there for all your home services needs.
Learn More