You've got so many more important things to do than mow your lawn on the weekends. In Virginia Beach, you could spend your days surfing the waves, kayaking to the horizon, or hiking around First Landing State Park. If you'd rather be adventuring than weeding, consider professional landscaping in Virginia Beach, Virginia.
The Grounds Guys of Virginia Beach are here to provide excellent lawn care service and do it correctly the first time. As part of Neighborly, that's our Neighborly Done Right Promise™.
Your Lawn Deserves Regular Landscaping
A lush, beautiful landscape doesn't happen by itself. If you don't take regular care of your lawn, you may start to notice dry, yellow grass, bald patches in your lawn, and an invasion of pests. No one wants that.
The solution is to give your outdoor space the attention and care it deserves. Some of the biggest benefits of regular landscaping are:
An increase in your home's curb appeal
A boost in your home's value
Greater pride of ownership
A cleaner and more organized space for you and your family
But not everyone has the time, ability, or knowledge to do everything it takes to keep a lawn looking great.
Why You Should Use Professional Lawn Care in Virginia Beach, VA
What exactly do you get for your money if you decide to invest in lawn care in Virginia Beach, Virginia? The biggest return is your time. Even a modest-sized outdoor property will take a lot of time and effort to keep it thriving. If you'd rather spend your weekends and free time with your family or enjoy all the great activities offered in Virginia Beach, then consider hiring a professional lawn care service.
You'll also get the benefit of expertise. Lawn care technicians know exactly what it takes to make your lawn look its best through all the seasons in Virginia. Finally, you'll get reliable results, so your lawn will look beautiful day in and day out.
Invest in Lawn Maintenance Services in Virginia Beach, VA
Want to make your outdoor space look even better? How about adding a flower bed to your property? Or enhancing your current bed? Virginia's climate allows for two growing seasons throughout the year, so you can enjoy two seasons of colorful blooms and pretty plants.
The Grounds Guys of Virginia Beach can help you plan, implement, and care for your garden, so you'll get exactly the results you want. Some of our most popular lawn maintenance services in Virginia Beach, VA, are:
Weeding
Soil control
Flower bed planning
And more!
Learn About All Our Landscaping Services
If you have a dream for your lawn and outdoor space, we make it happen. At The Grounds Guys of Virginia Beach, we offer a wide range of landscaping services, including ongoing, seasonal, and one-off services. We love working with property owners throughout Virginia Beach to realize their landscaping vision. Tell us what you want, and we'll put together a plan that fits your budget and beats your expectations.
Some of our popular services are:
Mowing
Fertilization
Aeration
Mulching
Tree trimming and removal
Hardscape installation
Pond maintenance
Our Seasonal Services in Virginia Beach
Maintaining your outdoor space also includes preparing your lawn and flower bed for each season. When planning your landscaping services, make sure to add important seasonal tasks.
Spring: Help your lawn get ready for spring with a seasonal cleaning, followed by fertilization, aeration, and re-seeding.
Summer: This is the season of pests, so look to perform pest control in the summer. Now is also a good time to check your irrigation system.
Fall: Another round of fertilization will help your fall garden look its best. You'll also want to do a seasonal clean-up before your lawn goes dormant for the winter.
Winter: When the cold weather sets in, start planning for your spring garden. With the long nights of this season, it's also a great time to consider landscape lighting.
Don't Wait to Hire a Top-Notch Landscaping Company in Virginia Beach
Your lawn is begging you for more attention, so hire a team of friendly and reliable lawn care technicians. Our number one goal is to provide excellent customer service. We'll show up on time, do the work proudly, and give your lawn and landscape the personalized care it deserves.
Ready to get the best lawn on the block? Get a free estimate from The Grounds Guys of Virginia Beach today.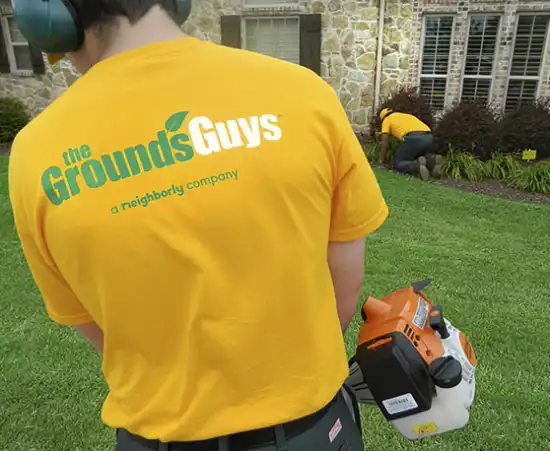 Residential & Commercial Lawn Care Experts
You can rest assured that you'll be receiving some of the best lawn care services in Virginia Beach. No matter the lawn care services you're looking to have completed at your home or business. Our team is trained and experienced. So, you have the ultimate peace of mind that you're receiving high-quality, industry-leading services every time.
Some of the benefits of choosing our Virginia Beach lawn care team include:
Prompt, punctual arrivals every time
Clean company vehicles and uniforms
Regular lawn status reports, so you're always in the know
No matter the size of your property, our team can help
Our free estimates and dedication to your customer satisfaction. shows why we are continually chosen over the competition. This makes us the best lawn care service in Virginia Beach. There's no question why we are quickly becoming the go-to company for high-quality lawn care services in Virginia Beach and beyond!
Ready to experience the difference our crews can make for the lawn at your home or business in Virginia Beach? Dial or contact us online to request your free estimate!
The Grounds Guys of Virginia Beach
Choose the right grounds care services team in your area. When it comes to selecting the right team for your commercial or residential lawn care and landscaping services, The Grounds Guys is the right choice.
Areas We Serve
Virginia Beach
Our Difference
Professional, Uniformed Personnel

Timely Response Guarantee

Safe, Reliable Equipment Maintained Daily

Status and Quality Reports Delivered Timely
Request Job Estimate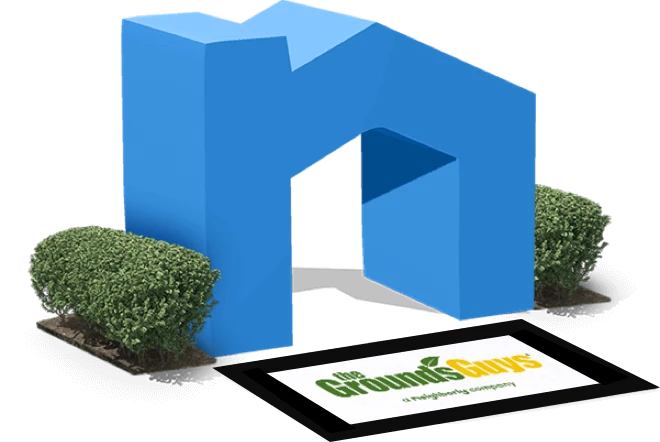 Neighborly®
The Grounds Guys is a Neighborly company. Lawn care and landscaping are some of the many home maintenance solutions available to you through Neighborly. At Neighborly, we are committed to being there for all your home service needs.
Learn More