Regular Landscaping in Sarasota, FL Is Vital
You're proud of your home or business—and you should be! Show the world your property's best features by investing in routine landscaping in Sarasota, Florida from The Grounds Guys® of Sarasota. Your lawn and gardens are the first things people see when they approach your land, so make sure their first impression is positive. By improving your curb appeal, you can maintain your high property value and show your pride in your spaces.
There are very practical reasons to keep up your landscaping and lawn maintenance. The Grounds Guys of Sarasota will keep your plants and lawn healthy in Sarasota's sandy soil with proper water management and soil amendment. We can even prevent pests through the thoughtful removal of potential habitats! Landscaping produces a safe, clean environment for your family or clients, creating a space where everyone can enjoy the outdoors.
What Benefits Are There to Professional Lawn Care in Sarasota, FL?
Professional lawn care in Sarasota, Florida, means less work for you because The Grounds Guys of Sarasota have the specialized expertise, experience, and professional equipment to provide you with reliable results. We know the benefits and challenges of Sarasota's climate and soil, and we have everything we need to maintain and enhance your lawn and gardens. Lawn care requires a lot of time and space—let us take that on, and free up your weekends and garage!
A well-maintained lawn or garden will see more use and be more prolific. Let us design and maintain your outdoor spaces, tailoring them to your family or clients' specific needs. By letting The Grounds Guys of Sarasota maintain your property, you will ensure that it will be lush, attractive, and enjoyable throughout the year. Whether entertaining or relaxing, you're more likely to be outside when your lawn is carefully cared for!
The Grounds Guys Handle Lawn Maintenance in Sarasota, FL
A healthy lawn is built from the ground up. That's why The Grounds Guys of Sarasota start with soil cultivation, ensuring that you have the right mix of nutrients, dirt, and water to encourage plant growth. We handle the full range of landscaping care, including flower care, weed control, and garden bed design.
The difference between a good lawn or garden and a terrific one lies in the details. Once your beds are laid out, we carefully define the edges. We regularly rake and clear garbage, providing a cared-for, professional appearance. Your outdoor spaces will be the envy of the neighborhood!
We pride ourselves on reliable results. We even offer a Neighborly Done Right Promise™ that ensures that you will be happy with your lawn maintenance in Sarasota, Florida! With our upfront pricing and excellent service, you can't go wrong with the Grounds Guys of Sarasota!
Services Offered in Sarasota, FL
The Grounds Guys of Sarasota offer services covering the full range of landscaping and lawn care needs. From designing and building your outdoor spaces to routine mowing and weeding, we do it all! Sarasota lawns have unique needs, and we understand how to take advantage of our long growing season. We tailor our services not only to the area but to your specific property!
Because we offer you only the services you need, rather than a predetermined list, these are only some of the many services we provide:
Flower bed care
Groundskeeping
Landscaping
Tree work
Lawn and bed maintenance
Irrigation and water management
Turf maintenance
Pest and weed control
Lawn care and maintenance shouldn't include any surprises. We offer upfront pricing that includes the services you need and the results you want. Contact The Grounds Guys of Sarasota for a free estimate that fits your property today!
Seasonal Services
Sarasota's long growing season means we perform many lawn and garden services year-round. Even so, there is a rhythm to the year. Some of our seasonal services include:
Winter: Pruning
Spring: seasonal color, irrigation repair, and cleanup
Summer: irrigation repair, lawn maintenance
Fall: mulching, cleanup, seasonal color, turf maintenance, and gutter cleaning
For Exceptional Service, Call The Grounds Guys of Sarasota Today!
Landscaping in Sarasota, Florida doesn't need to be complex—contact us today to make your outdoor spaces shine! Our Neighborly Done Right Promise™ and reliable results make us the right choice for your lawn care, gardening, and landscaping needs.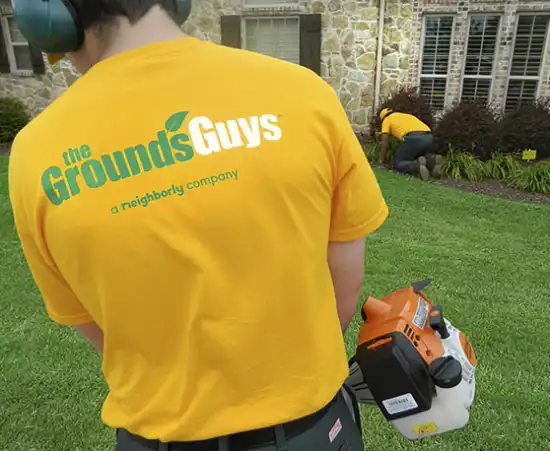 Providing the Landscape Enhancement You Need
Whether you own a home or run a commercial property, The Grounds Guys of Sarasota can help you achieve your ideal outdoor space. We have years of experience and can put our skills to work for your specific landscaping and lawn care goals. Our team truly cares about the work we do and the manner in which we perform it. We are committed to providing reliable, efficient, and budget-friendly services. From fertilization and pesticide treatments to outdoor lighting and landscape design, we can do it all.
When you call on us, you can expect the following:
Customer-centered service and respectful, positive attitudes
Knowledgeable professionals who are passionate about their work
Timely responses, services, and status reports
Focus on safety, with all equipment properly maintained
Dedication to exceed your expectations for your project
Environmentally-friendly solutions and services
Our team always strives to give our customers the best possible experience. We are ready to assist with whatever landscaping and lawn care needs you may have, whether it be seasonal upkeep or continual maintenance.
Call us today to find out what solutions can be implemented for your goals!
The Grounds Guys of Sarasota
Areas We Serve
Longboat Key, Sarasota, Tallevast
Our Difference
Professional, Uniformed Personnel

Timely Response Guarantee

Safe, Reliable Equipment Maintained Daily

Status and Quality Reports Delivered Timely
Request Job Estimate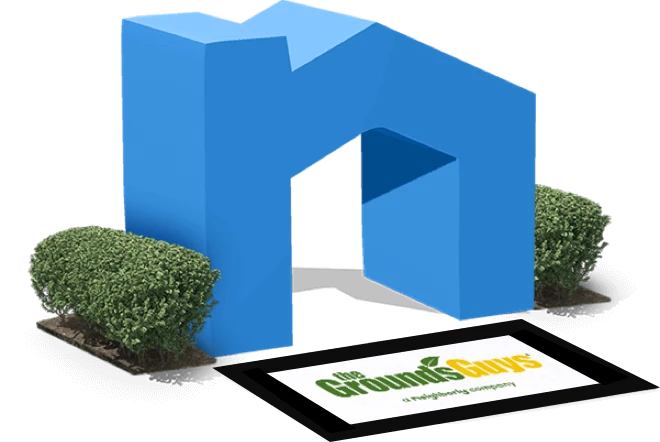 Neighborly®
The Grounds Guys is a Neighborly company. Lawn care and landscaping are some of the many home maintenance solutions available to you through Neighborly. At Neighborly, we are committed to being there for all your home service needs.
Learn More