The Need For Regular Landscaping in North College Hill, OH
A well-maintained landscaping in North College Hill, OH adds to the aesthetic appeal of your property. It's hard work to keep your property looking good, but it's well worth it. When you don't want to do the hard work yourself, consider hiring a professional such as The Grounds Guys of North College Hill. Your property will benefit from regular landscaping in several ways.
When trees and shrubs become overgrown, this can provide a dangerous situation, particularly during severe weather conditions such as the heavy snows of winter. Regular landscaping in North College Hill, OH will remove these potentially dangerous situations before they become a problem leaving you with a clean and safe environment.
A well-cared-for property helps to keep your property values high. This impacts not just your home or business, but others in the area too. Properties with well-maintained landscaping attract more buyers if you are selling your home or want to invite new customers to your store.
With regular care of your lawn and plants, they are healthier. With healthy grass, you get a lush green carpet for the kids to play on. When your flowers and plants are healthy, they produce larger blooms and more oxygen for the environment. As an added bonus, you reduce the pest population on your property too.
Advantages of Professional Lawn Care in North College Hill, OH
When your lawn is becoming overgrown and overtaken by weeds, it's time for lawn care in North College Hill, OH. Lawn care can be a time-consuming process. But it doesn't have to be. There are several advantages to hiring a professional for your lawn maintenance in North College Hill, OH.
Save time - When you hire a professional for your lawn care in North College Hill, OH, you get the advantage of time. Your time is a precious resource and imagine what you could do if you had more of it.
Get specialized expertise - When you hire professionals, you get the advantage of our experience in caring for the grass, shrubs, and trees that adorn your property. We are locally owned, so we fully understand the needs of the foliage that is local to the area.
Reliable Results - when you hire experts to care for your landscaping needs, you can depend on the results we provide. We'll get your grass looking like a lush green carpet and have your shrubs and plants growing like weeds in no time.
Can The Grounds Guys Help with Gardening Services in North College Hill, OH too?
Yes, we can. We can take care of your garden, from flower care to weed and pest control. We'll help define your garden bed edges and install any hardscape so your garden is the showpiece of your property. We can rake and clear trash during those windy Spring days too. We'll cultivate your soil to prepare it for the new planting season and ensure that you have the latest colors of the season.
What Services Do The Grounds Guys Offer in North College Hill, OH?
At The Grounds Guys of North College Hill, we partner with Neighborly. Our Neighborly Done Right Promise™ guarantees that you will be satisfied with our work or we'll make it right for you. Our work is our passion and we want or share our passion with you. Get your free estimate today.
When you partner with us, you can get any of the following landscaping services in North College Hill, OH:
Snow and Ice Management
Lawn and Bed Maintenance
Groundskeeping
Lawn seeding and sod installation
Flower bed care
Tree work
Pest and weed control
Turf maintenance
Parking lot maintenance for your business
Interior landscaping for your business
Seasonal Services
Your landscaping has different needs throughout the year. You don't want to prune your roses in the heat of summer. You don't want to trim your trees in the dead of an icy, cold winter. This is why The Grounds Guys of North College Hill offers seasonal services. Our seasonal services have you covered year-round. We can provide:
Pruning
Spring clean-up
Fall clean-up
Mulching
Seasonal color
Turf maintenance
Irrigation repair
Gutter cleaning
Call The Grounds Guys of North College Hill for Excellent Service
When you're ready to hire a professional, contact us today. At The Grounds Guys of North College Hill, you will get technicians that C.A.R.E. We will always put you first, have a great attitude, respect you and your property, and enjoy life. We also service Cincinnati.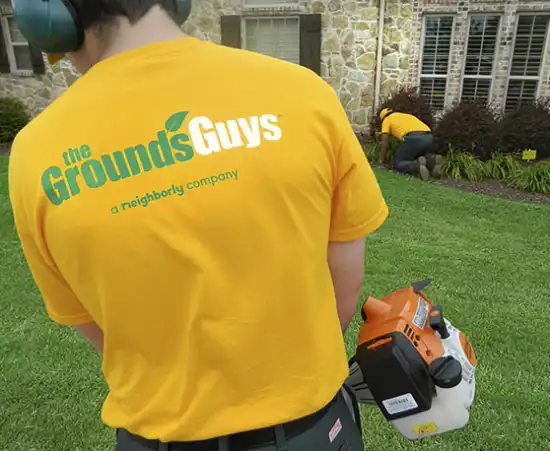 Professional Lawn Care Services
When it comes to your lawn, we treat it as our own! From ensuring the correct equipment and tools are being used to utilizing eco-friendly chemicals designed to protect your family and furry friends, we are a lawn care service that cares! In fact, all of our materials are eco-friendly so you and your family can remain safe and enjoy your property to the fullest! Plus, we use green chemical alternatives like biodiesel, and even use paperless billing and statements!
Some of the services we offer in North College Hill include:
Lawn Maintenance
Flower Bed Repair
Pest Control
Weed Control
Mowing, Trimming, & Blowing
Landscape Design
Shrub Pruning & Cleanups
When it comes to maintaining your landscape, you want to make sure you receive services that are worth your time and money. With our free estimates, flexible schedules, and eco-friendly techniques, it's our goal to offer beautiful solutions we can all feel good about.
Get started with a free estimate by dialling or click here!
The Grounds Guys of North College Hill
Areas We Serve:

Cincinnati
Our Difference
Professional, Uniformed Personnel

Timely Response Guarantee

Safe, Reliable Equipment Maintained Daily

Status and Quality Reports Delivered Timely
Request Job Estimate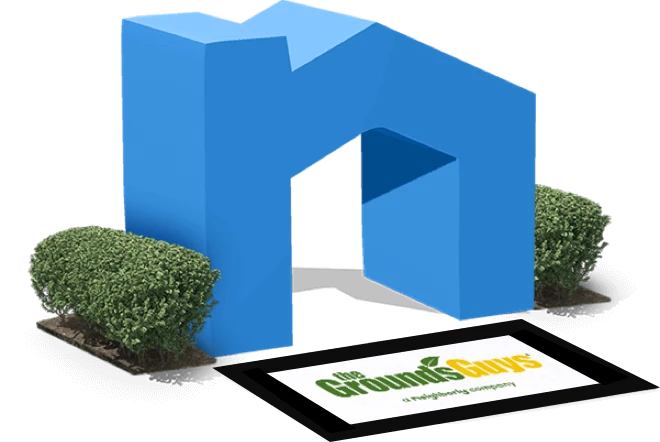 Neighborly®
The Grounds Guys is a Neighborly Company. Lawn care and landscaping are some of the many home maintenance solutions available to you through Neighborly. At Neighborly, we are committed to being there for all your home service's needs.
Learn More About Neighborly