We Keep Your Yard Looking Picture-Perfect in Moss Bluff, Iowa, Westlake, & Beyond
Your home is your castle, so shouldn't your yard match? Our grounds care experts in Lake Charles specialize in all the services you need to keep your yard in top shape, from landscaping and hardscaping design to lawn and bed maintenance. We take the hard work out of your yard work with our custom-tailored yard care plans, routine reports on your yard's health, and cutting-edge tools and equipment. At The Grounds Guys of Lake Charles, we're dedicated to your satisfaction, so you can feel confident that we have what it takes to ensure that you love the way your yard looks. With our residential and commercial landscaping services, you can even call on us to take care of your business.
Most Importantly—We C.A.R.E.
Customers come first: Your needs are our top priority.
Attitudes are critical: Ours is always positive and ready to get to work.
Respect matters: You can trust that you'll be treated with the respect you deserve.
Enjoy life: We work hard to make your world a little more beautiful.
Discover the difference between our Lake Charles lawn care services. Call us to get started!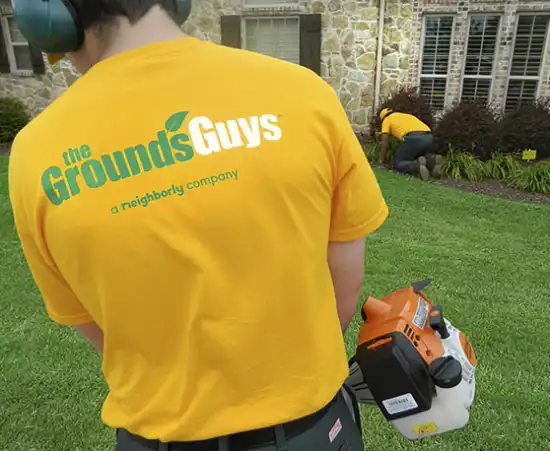 Why Call The Grounds Guys of Lake Charles?
When it comes to your yard's care, you deserve nothing but the very best. That's why our team at The Grounds Guys of Lake Charles works hard day in and day out to be the very best! We fully train experienced commercial and residential landscaping professionals and equip them with top-of-the-line tools so they can provide exceptional yard care services to you, all year long. You can feel confident that you're making the right call when you call our Lake Charles lawn care professionals.
When you call The Grounds Guys, you know you'll get:
Free professional estimates
Reliable, prompt services
Routine status reports on your yard's care
Highly trained yard care professionals
Friendly, honest customer service
Why wait any longer to get the yard of your dreams? The Grounds Guys of Lake Charles are ready to make a difference in the appearance and health of your landscaping, regardless of the season. Learn more about our services in Lake Charles, Iowa, Moss Bluff, Sulphur, Westlake, and Carlyss today!
Call us for a free estimate on our Lake Charles lawn maintenance services now!
The Grounds Guys of Lake Charles
Choose the right grounds care services team in your area. When it comes to selecting the right team for your commercial or residential lawn care and landscaping services, The Grounds Guys is the right choice.
Areas We Serve
Carlyss, Iowa, Lake Charles, Moss Bluff, Sulphur, Westlake
Our Difference
Professional, Uniformed Personnel

Timely Response Guarantee

Safe, Reliable Equipment Maintained Daily

Status and Quality Reports Delivered Timely
Request Job Estimate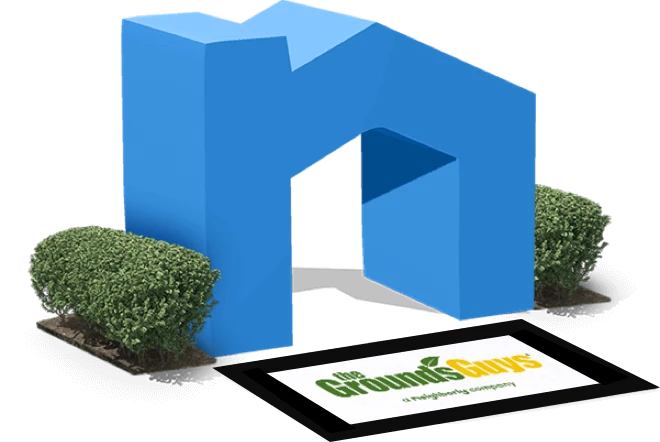 Neighborly®
The Grounds Guys is a Neighborly Company. Lawn care and landscaping are some of the many home maintenance solutions available to you through Neighborly. At Neighborly, we are committed to being there for all your home services needs.
Learn More About Neighborly