How Regular Landscaping in Fulshear, TX, Can Transform Your Lawn
Many residents are drawn to Fulshear for its laid-back country lifestyle, but that doesn't mean you want your lawn to look like an overgrown prairie. Keep it looking beautiful with regular landscaping in Fulshear, TX. By giving your lawn a little extra care and attention, you'll see big results.
A landscaped lawn can:
Increase the value of your home
Provide a pleasant outdoor environment for your family
Catch lawn problems early
Improve your property's curb appeal
Lawn maintenance in Fulshear, TX, can also improve your pride of ownership in your home.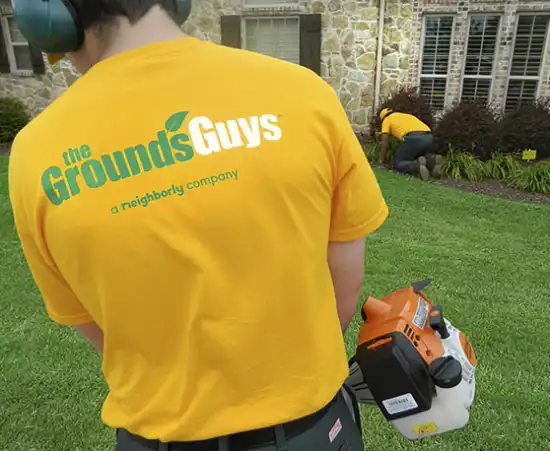 Should You Consider Professional Lawn Care in Fulshear, TX?
You might love the idea of a great-looking lawn, but who has time for mowing every weekend? Your free time is limited, and you'd probably rather spend it kayaking down the Brazos River, taking your family to the Harvest Festival, or simply relaxing as you watch an Astros game.
Is there a way to get a beautiful lawn without sacrificing your free time or breaking your back under the hot Texas sun? Yes, there is!

Professional lawn care in Fulshear, TX, will give you back your valuable time and provide results you love. You can count on localized expertise and top-notch equipment when you call the professionals at The Grounds Guys of Fulshear. We know what it takes to keep your lawn looking its best all year. We provide an extensive range of landscaping services in Fulshear
We Also Provide Gardening Services in Fulshear, TX
Rich soil and long growing seasons make Fulshear an ideal place to increase the beauty and uniqueness of your land with a garden. However, gardening is not for the faint of heart. You'll need to know which plants work best in Fulshear's climate and provide ongoing care for your garden.
Let us help. The Grounds Guys of Fulshear can recommend the right flowers and plants for your goals and budget. We can plant a new garden from scratch or take over the care of your current garden. If your garden is failing to thrive, let us pinpoint the problem and bring your garden back to life.
Read More About All Our Landscaping Services
Are you ready to kick up your feet and let The Grounds Guys of Fulshear handle all your landscaping needs? We are excited to provide you with weekly or bimonthly lawn care services as well as seasonal services and one-off jobs. We can do as much or as little as you need and create a lawn care plan tailored to your needs.
Tell us about your vision for your land and your budget, and we'll put together a free estimate for you. Some of our most popular services include:
Aeration
Fertilization
Flower maintenance
Mowing
Pest control
Pruning
Hardscape design
Mulching
Irrigation installation
Seasonal cleanups
Tree trimming
Reseeding
Sod installation
Irrigation repair
Tree removal
Hardscape installation
Landscape design and installation
Landscape lighting installation
Seasonal landscape display
Aquatic displays
Pick and choose the services you want, and never pay for the things you don't need. We can also make service recommendations after taking a look at your property. Learn more about the Neighborly Done Right Promise™ to see how we treat our customers.
Seasonal Services
As you consider professional lawn maintenance in Fulshear, Texas, don't forget about the need for seasonal services. These quarterly services can prepare your lawn for the coming season, making sure your grass survives the long Texas summer and looks great during the rainy season.
Some of our popular seasonal services include:
Pruning
Gutter cleaning
Raking
Fertilization
Aeration
Mulching
Seasonal cleanups
Reseeding
We can include seasonal services in your lawn care package or perform them as needed.
Choose a Landscaping Company That Cares
When it comes to working with a professional lawn care company, we know you have choices. However, if you want to work with a company that will show up on time, treat your land with respect, and provide you with a friendly attitude, there's only one option. At The Grounds Guys of Fulshear, great customer service is our number one goal. Our local team is proud to serve Fulshear and the surrounding areas of Brookshire, Pattison, and Richmond.
Ready to see how we can transform your yard? Contact us for a free estimate today!
The Grounds Guys of Fulshear
Choose the right grounds care services team in your area. When it comes to selecting the right team for your commercial or residential lawn care and landscaping services, The Grounds Guys is the right choice.
Areas We Serve
Brookshire, Fulshear, Pattison, Richmond
Our Difference
Professional, Uniformed Personnel

Timely Response Guarantee

Safe, Reliable Equipment Maintained Daily

Status and Quality Reports Delivered Timely
Request Job Estimate
Partnerships and Achievements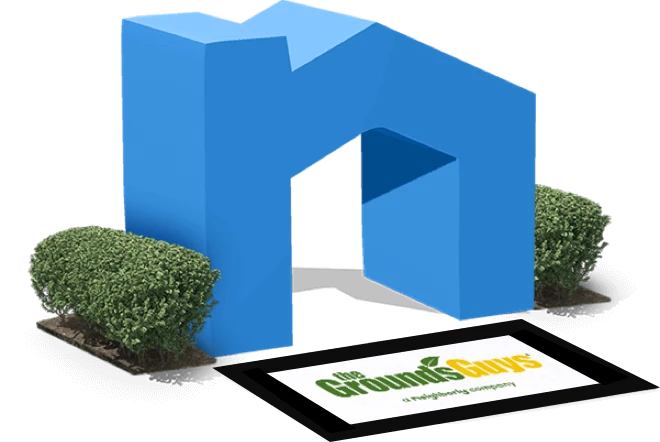 Neighborly®
The Grounds Guys is a Neighborly Company. Lawn care and landscaping are some of the many home maintenance solutions available to you through Neighborly. At Neighborly, we are committed to being there for all your home services needs.
Learn More About Neighborly