Proudly Serving Property Owners in Jefferson & Orange Counties
Looking for a company that can take on every aspect of your landscaping and lawn care duties? You've come to the right place! The Grounds Guys of The Golden Triangle is equipped to provide exceptional support in all areas of your property management. Our team in Orange is committed to delivering top quality results. We aim to exceed our customers' expectations with every service! If you are dreaming of the perfect backyard retreat, you can rely on our skilled landscapers near you.
Does your property need professional lawn care in Orange County, TX? Call now or get a FREE quote!
Orange County Landscaping
Designing a beautiful landscape takes effort and planning. Our Orange County landscaping crews can help you find the design that works for you, capturing your preferences and expressing your personality through greenspace.
Frequently Asked Questions
Are you still open during COVID?
Yes, The Grounds Guys of The Golden Triangle is still open. We are providing lawn care and landscaping services during the COVID-19 crisis. Our Orange lawn care and landscaping team is taking all precautions possible to protect both you and our staff. We are following guidelines set forth by the CDC.
What kind of services do you offer?
The Grounds Guys of The Golden Triangle offers commercial landscaping in Orange. This is in addition to lawn & bed maintenance, hardscaping, weed control, and more! Call us or request an estimate online to see what we can do to make your lawn and landscape beautiful!
How much does professional lawn care cost?
The answer to this question is dependent on several factors. Some of these factors include things like the type of lawn care regimen, condition of the turf, quality of the soil, and size of the yard. The Grounds Guys offers landscaping and lawn care estimates to help you better determine how much your project may cost. We also offer customized lawn care plans to give our customers options, including ongoing maintenance or one time projects. Options that'll keep their lawn looking excellent within the budget that they set.
What areas do you serve?
Our team of skilled lawn care and landscaping experts offer services throughout Orange. Also the cities of Bridge City, Port Arthur, and Beaumont.
Want to give your property the boost it needs? Give us a call us today or contact us online!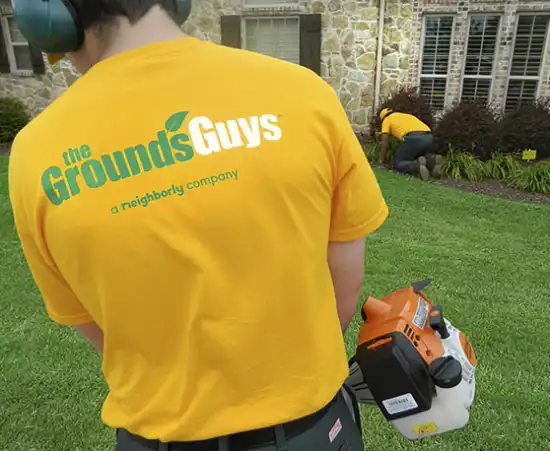 Exceptional Landscaping Services Near You
At The Grounds Guys of The Golden Triangle, we are proud to serve customers in Orange and the surrounding areas. Whether you own a single family home or manage a commercial property, you can turn to us for your landscaping and lawn care needs! We have handled a wide variety of grounds care projects and always strive to go above and beyond for our customers.
Be sure to call on us for any of the following services:
Organic, hybrid, or traditional lawn care programs
Outdoor lighting and custom designs
Commercial flower, turf, and parking lot maintenance
Any other lawn or landscaping needs
We understand that each customer will have unique property maintenance and management needs, which is why we are happy to tailor our services to your specific goals. Whether you want to have the greenest lawn in the neighborhood or want to spruce up your building's florals, we are ready to help. Check out our customized lawn care services and pricing plans to ensure that you're getting exactly what you're paying for!
We truly "CARE" about the work we do, striving to put:
Customers first, by always having a positive and helpful
Attitude, and by treating everyone and everything with
Respect. By living our code of values, we
Enjoy life in the process.
These values allow our Orange landscaping team to remain professional, honest, and trustworthy. You know what to expect when you call on us—hard working landscaping specialists who care about the results they produce. Just read the reviews of what our customers are saying about our services!
Feel free to reach out to The Grounds Guys of The Golden Triangle if you would like to find out more!
The Grounds Guys of The Golden Triangle
Areas We Serve
Beaumont, Bridge City, Orange, Orangefield, Port Arthur
Our Difference
Professional, Uniformed Personnel

Timely Response Guarantee

Safe, Reliable Equipment Maintained Daily

Status and Quality Reports Delivered Timely
Request Job Estimate
Partnerships and Achievements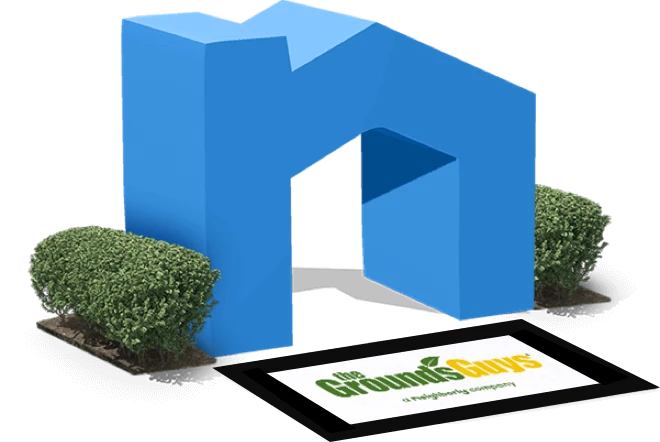 Neighborly®
The Grounds Guys is a Neighborly Company. Lawn care and landscaping are some of the many home maintenance solutions available to you through Neighborly. At Neighborly, we are committed to being there for all your home services needs.
Learn More