Why Is It Important To Get Regular Landscaping in Springfield, MO?
Regular landscaping is an important part of keeping up with your property in Springfield, MO. Not only does regular landscaping and lawn care increase your property value and curb appeal, but it also creates a relaxing and inviting environment for you and your family to enjoy. For businesses, it can also be an effective way to make your customers feel welcome and appreciate your business even more.
The Grounds Guys® of Springfield are experts in designing, building, and maintaining professional-level landscapes. Give us a call for all your landscaping, lawn care, and gardening needs. We know you'll be satisfied with our work because all our landscaping services come with our Neighborly Done Right Promise™. Contact us for a free estimate today.
The Benefits of Professional Lawn Care in Springfield, MO
There are many benefits of professional lawn care in Springfield, MO. For one, our landscaping services will save you time. Without landscaping work to worry about, your schedule will be free from concerns about maintaining plants and mowing your lawn. And with limited time and inferior equipment, chances are, your hard work wasn't getting your landscaping in Springfield, MO, to the level you wanted it anyway.
Another great benefit is the experience and expertise that The Grounds Guys of Springfield bring to every job. Our landscape professionals have years of experience crafting properties in the Springfield climate and have built a deep knowledge of the best plants, grasses, and time of year to plant. We also provide consistent, reliable results, which means you get a top-notch landscape at an affordable price.
What Are The Ways The Grounds Guys Can Help With Gardening Services in Springfield, MO?
Our team at The Grounds Guys of Springfield, MO, offers a wide selection of gardening services. We include core services, such as flower planting, weed control, and soil cultivation, as well as cleanup and maintenance work like raking and defining the edge of garden beds.
If you need Springfield gardening services, we can help. Whether you want help planning out your garden, selecting plants, or completing your spring clean-up, give us a call. Our gardening will make your landscaping in Springfield, MO, the talk of the town.
What Services Do The Grounds Guys Offer in Springfield, MO?
The Grounds Guys of Springfield, MO, is your go-to for everything landscaping, from overall lawn care to expert gardening. We understand all the little ins and outs of a healthy lawn, a beautiful garden, and an aesthetic landscape. Plus, our landscaping in Springfield, MO, is comprehensive, offering everything from a complete landscape overhaul to basic maintenance of your property.
We will do everything we can to implement your vision. We provide a vast range of landscaping services, including:
Lawn Maintenance (Edging & Mowing)
Fall Clean-up
Irrigation
Lawn Aeration
Sod Installation
Drainage
Landscaping
Hardscaping
Groundskeeping
Flowerbed Care and Maintenance
Pest, Weed & Fertilization Control
Mulching and Pruning
Turf Maintenance
Seasonal Services
Seasonal services are a big part of keeping up with your landscaping work in Springfield, MO. Springfield is known for its hot summers and cold winters, making planning and landscaping work essential for a beautiful property.
The following is a brief look into some seasonal landscaping services we offer at The Grounds Guys of Springfield:
Pruning, such as maintenance of trees
Spring clean-up, such as re-edging flower and garden beds
Fall clean-up like raking and edging
Mulching, including hauling and spreading mulch
Seasonal color work in your garden
Turf maintenance of your lawn
Irrigation repair and installation of sprinkler systems
Gutter cleaning, such as clearing out leaves
Call The Grounds Guys of Springfield for Excellent Service
If you're looking for high-quality landscaping services in Springfield, MO, you've come to the right place. Our team provides professional services year-round that will make your lawn, garden, and overall property shine. Contact us today!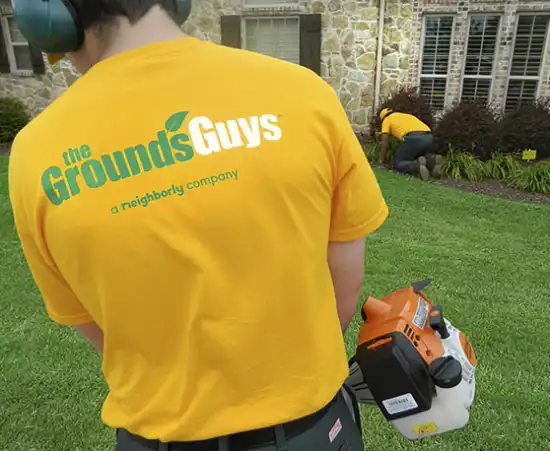 Maintaining Healthy Landscapes Is Our Sole Objective
Our landscape team will have your trees, garden, lawn, and vegetation looking healthy and pristine. We offer everything from single-visit transformations to seasonal cleanings. Our team relies on scientific knowledge and botanical expertise to deliver lasting results.
Before beginning any project, we will assess your yard to factor in every element, including:
Soil type
Local climate
Drainage layout
Sun exposure
Insect infestations
And much more!
If you are overburdened with daily responsibilities, physically disabled, or just looking for a trusted professional to provide recurring landscape maintenance, we're ready to come to the rescue. We offer accommodating hours and will flexibly work around your busy schedule. With The Grounds Guys of Springfield, Mo in town, there's no need to move another muscle! Let our landscapers take care of all your groundskeeping and lawn care needs today!
Contact our friendly team by calling us or reaching out online for a price estimate!
The Grounds Guys of Springfield, MO
Choose the right grounds care services team in your area. When it comes to selecting the right team for your commercial or residential lawn care and landscaping services, The Grounds Guys is the right choice.
Areas We Serve
Brookline, Springfield
Our Difference
Professional, Uniformed Personnel

Timely Response Guarantee

Safe, Reliable Equipment Maintained Daily

Status and Quality Reports Delivered Timely
Request Job Estimate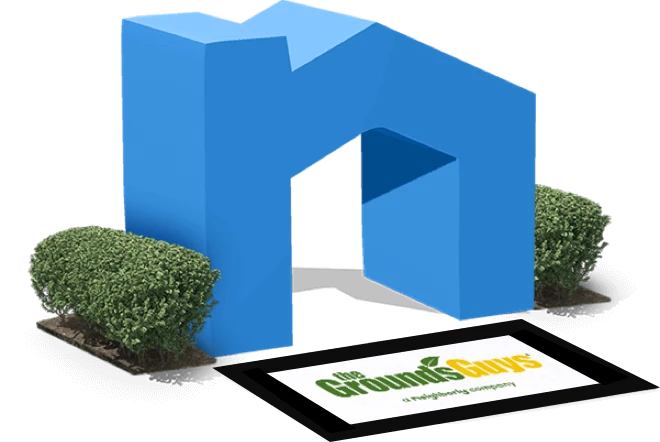 Neighborly®
The Grounds Guys is a Neighborly Company. Lawn care and landscaping are some of the many home maintenance solutions available to you through Neighborly. At Neighborly, we are committed to being there for all your home services needs.
Learn More About Neighborly