Why Regular Landscaping in Waco, TX Is Important
In Central Texas, a well-maintained yard is one you can use year-round. Proper landscaping and water management can keep pests away from your buildings by reducing preferred habitats. Weeding and turf maintenance help provide a clean, safe environment for your family or clients. Maintaining your landscaping in Waco, TX is vital–it is good for your property, and it is good for you. Healthy plants and grass that are well cared for create a barefoot paradise for you to enjoy.
In addition, an immaculate yard makes an attractive introduction to your home or business. It retains your high property value and increases curb appeal. Beautiful, practical landscaping elevates your outdoor spaces into something truly remarkable. When you invest in regular landscaping services with The Grounds Guys of Waco, we ensure your lawn is one you can be proud of! Our specialists provide services to customers throughout Central Texas, including Waco, McGregor, China Spring, Crawford, Lorena, Meridian, and Hewitt.
What Are the Benefits of Professional Lawn Care in Waco, TX?
Let's face it–maintaining a lawn in Central Texas takes hard work and specialized expertise to produce reliable results. Working with The Grounds Guys of Waco takes that time and labor off your shoulders, allowing you more time to enjoy your lawn and gardens.
We know Waco, so you will see reliable results every time we tend your lawn. Our experienced team understands Central Texas soil and water, so we can work with your property's specific needs to keep your grounds looking their best.
The Grounds Guys know what it takes to provide high-quality lawn care in Waco, TX and we pride ourselves on producing visible results. In fact, we offer a Neighborly Done Right Promise™ that ensures that you will be happy with our work. Our focus on customer service, upfront pricing, and quality work make us the perfect choice to maintain your lawn.
The Grounds Guys Can Help with Lawn Maintenance Services in Waco, TX
Healthy dirt makes for healthy plants. That's why we start with soil cultivation, ensuring that the caliche soil has the proper mix of nutrients and water to nurture your grass and plants. Water management is also vital in the hot Texas summers; we can help with irrigation installation and maintenance.
Once your plants have a good foundation, we provide weed control and flower care to keep them healthy and full. From seasonal color to Texas natives, The Grounds Guys know what Waco plants need to thrive. We keep your garden beds looking fresh and colorful throughout the seasons.
We also work to maintain your garden beds themselves, defining edges, raking, and clearing garbage. These finishing touches create a polished, professional appearance for your landscaping in Waco, TX; we know that the details make all the difference.
What Services Can The Grounds Guys Provide in Waco, TX?
Every property is different and will need an individual selection of services. We at The Grounds Guys are experts in landscaping, lawn care, and lawn maintenance services in Waco, TX, and we are prepared to apply our experience to your landscaping needs. Our services include, but are not limited to:
Irrigation and drainage
Pest and weed control
Lawn and bed maintenance
Turf maintenance
Flowerbed care
Landscaping
Tree work
For your landscaping and lawn, you need a partner you can trust. Our knowledgeable Waco team can work with you to determine the services you need, creating and maintaining inviting outdoor spaces in which you can live and work.
Call The Grounds Guys of Waco today for a free estimate! We pride ourselves on our upfront pricing and customer service–we'd love to see how we can make your dream lawn and garden a reality.
Seasonal Services
Some tasks occur year-round; others are more seasonal. Our tasks change as the year progresses. These are some of the services we provide:
Winter: Tree pruning
Spring: Cleanup, seasonal color, and irrigation repair
Summer: Irrigation and water management
Fall: Cleanup, mulching, seasonal color, turf maintenance, and gutter cleaning
For Great Service, Call The Grounds Guys of Waco Today!
Your lawn is important to you, so you need an experienced team who can create a beautiful space for you. For landscaping, garden services, and lawn care in Waco, TX, turn to The Grounds Guys! Contact us today to set up an appointment.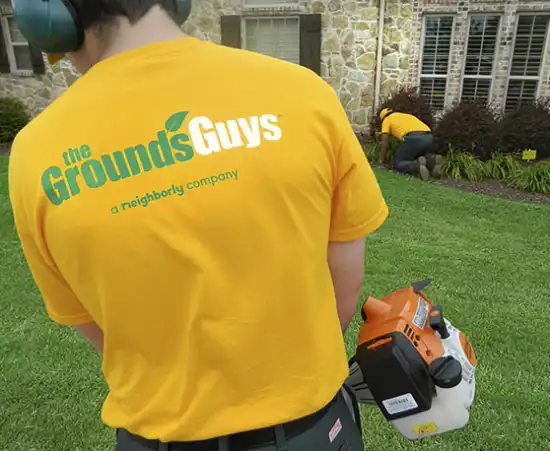 Exceptional Landscaping Services in Central Texas
Keeping your lawn or landscape looking lush and green year-round can be quite a challenge, especially in Central Texas. The good news is that you don't have to take on this burden any longer! The Grounds Guys of Greater Waco are here to make your property maintenance hassle-free.
We offer a comprehensive range of services, including:
Customizable lawn care programs (organic, hybrid, and traditional)
Seasonal flower and bed care
Grounds enhancements and designs
Irrigation systems and strategies
Commercial landscape maintenance
General lawn and landscaping care
At our company, we believe that just as important as what we do for your property is how we do it. That is why we are committed to providing efficient, reliable, and affordable services and solutions for both residential and commercial customers. Our main focus is to help you exceed your property enhancement goals and increase the value of your real estate.
Time to hand over the landscaping reins once and for all? Contact us to request an estimate!
The Grounds Guys of Waco
Choose the right grounds care services team in your area. When it comes to selecting the right team for your commercial or residential lawn care and landscaping services, The Grounds Guys is the right choice.
Areas We Serve
Aquilla, Axtell, Bruceville, Chilton, China Spring, Crawford, Eddy, Elm Mott, Fort Hood, Gatesville, Hewitt, Killeen, Leroy, Lorena, McGregor, Moody, Oglesby, Pendleton, Ross, Troy, Valley Mills, Waco, West, Whitney, Woodway
Our Difference
Professional, Uniformed Personnel

Timely Response Guarantee

Safe, Reliable Equipment Maintained Daily

Status and Quality Reports Delivered Timely
Request Job Estimate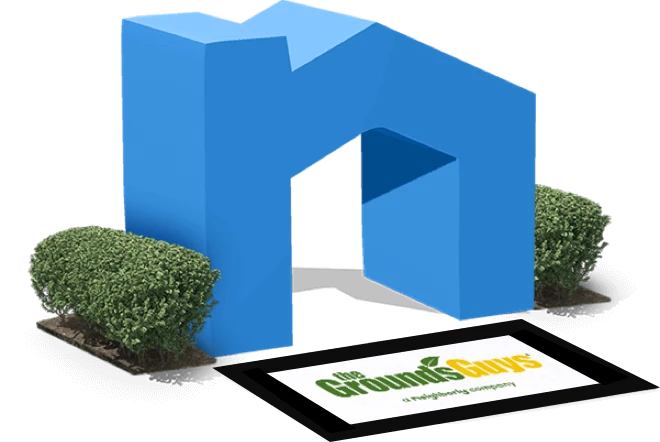 Neighborly®
The Grounds Guys is a Neighborly Company. Lawn care and landscaping are some of the many home maintenance solutions available to you through Neighborly. At Neighborly, we are committed to being there for all your home services needs.
Learn More About Neighborly