The Importance of Routine Landscaping in Phoenix, AZ
Caring for your landscaping in Phoenix, AZ, isn't always fun, especially in the hot Arizona summer. But routine landscaping is still a necessity. There are many reasons why having a great-looking residential or commercial property is important. These include:
Improved curb appeal - When your property looks great, people notice.
A healthy lawn and plants - Your grounds will be more healthy when potential problems are caught early.
No more pests - There's no need to try to live in harmony with unwelcome critters.
A clean and safe environment - Visitors are more likely to stop by when your property is inviting.
High property value - Regular landscaping helps maintain high property values.
Pride in home aesthetic - Picture the pride you'll feel when neighbors slow down to admire your lawn.
Advantages of Professional Lawn Care in Phoenix, AZ
There are numerous advantages to hiring professionals for your lawn care in Phoenix, AZ, and the surrounding Arrowhead area. First, you get the benefit of our specialized expertise. Got a problem with your lawn that you can't figure out? We have the answer. Put our technicians' experience to the test!
We save you time and money, too. While it may seem expensive to hire a professional at first, in the long run, you'll end up saving money. With us on the job, something small such as an irrigation system leak can be caught early, not later, when it will be a much costlier repair. You'll also enjoy not having to spend your weekend doing yard work because we take care of it for you.
Furthermore, we use professional equipment at every job. This means we can get the job done quickly and provide you with results you can count on.
Ready to take your lawn to the next level? Contact us for a free estimate today!
How Can The Grounds Guys Help with Gardening Services in Phoenix, AZ?
At The Grounds Guys of Arrowhead in Phoenix, we are passionate about what we do. We love gardening right along with lawn maintenance in Phoenix, AZ. Whether you're looking to clear your garden of weeds or redefine the garden bed edges, we've got you covered. We can help you with:
Weed control
Flower care
Soil cultivation
Defining garden bed edges
Raking
What Other Services Do The Grounds Guys Offer in Phoenix, AZ?
The Grounds Guys of Arrowhead in Phoenix are available for all of your outdoor projects. No job is too big or small for us to tackle. We understand the needs of a healthy lawn, landscape, and garden, and we are here to tend to your outdoor space.
We provide the following landscaping services in Phoenix:
Spring clean-up
Landscaping
Groundskeeping
Lawn and bed maintenance
Irrigation
Aeration
Drainage
Turf maintenance
Flowerbed care
Tree work
Pest and weed control
Seasonal Services
Not sure when to prune your bushes? The Grounds Guys of Arrowhead in Phoenix are here with seasonal services. We understand the needs of your landscape whether we are in the middle of Arizona's mild winters or the 100+ degrees of the summer months. We will let you know when it is best to take care of certain activities on your property.
We offer the following seasonal services:
Irrigation repair
Seasonal color
Pruning
Spring clean-up
Fall clean-up
Mulching
Turf maintenance
Gutter cleaning
Call The Grounds Guys of Arrowhead in Phoenix for Excellent Service
At The Grounds Guys of Arrowhead in Phoenix, we pride ourselves on offering exceptional service every time, and that's why we offer our Neighborly Done Right Promise™. Contact us today for all your landscaping needs in the Phoenix Arrowhead area. We also service Glendale.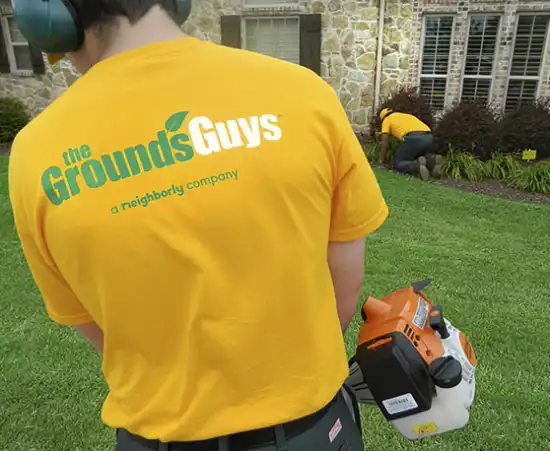 A Local Business Rooted in Customer Care & Respect
A Local Business Rooted in Customer Care & Respect
We follow our C.A.R.E. Core Values at all times:
Customers first: We prioritize your total satisfaction.
Attitude matters: We show up with a friendly, genuine smile.
Respect is important: We treat your property like it was our own.
Enjoyment of life matters: We know our work makes the world a happier place.
Request an estimate online or call us to talk with The Grounds Guys of Arrowhead in Phoenix about how we can make your lawn or yard looking unforgettable.
The Grounds Guys of Arrowhead in Phoenix
Choose the right grounds care services team in your area. When it comes to selecting the right team for your commercial or residential lawn care and landscaping services, The Grounds Guys is the right choice.
Areas We Serve
Glendale, Phoenix
Our Difference
Professional, Uniformed Personnel

Timely Response Guarantee

Safe, Reliable Equipment Maintained Daily

Status and Quality Reports Delivered Timely
Request Job Estimate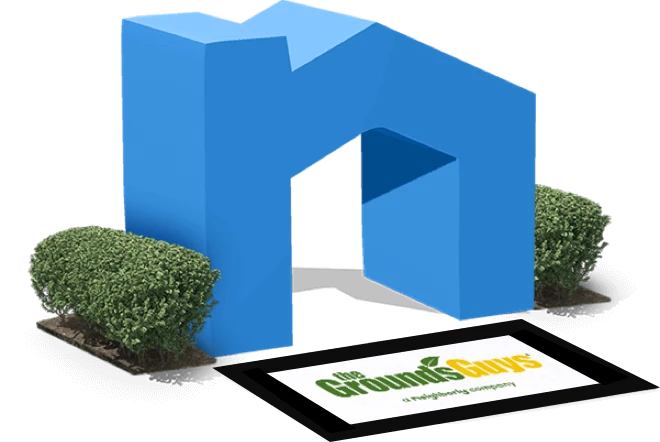 Neighborly®
The Grounds Guys is a Neighborly company. Lawn care and landscaping are some of the many home maintenance solutions available to you through Neighborly. At Neighborly, we are committed to being there for all your home service needs.
Learn More