Why You Should Go with Professional Landscaping in Union, Missouri
Whether you're running a household or a business, taking good care of your property is crucial. For homeowners, expert landscaping creates a calm, relaxing environment that nurtures you and your family, while adding to the beauty of your home and increasing your property value.For businesses, having beautiful landscaping and curating a welcoming environment can help boost sales and attract customers.
That being said, doing all this landscaping work yourself will be too much to handle. Take advantage of professional landscapers who bring years of experience and expertise to your property. The Grounds Guys® of Union offers top-notch landscaping in Union, MO, as well as unparalleled local knowledge of plants, pests, and wildlife.
Benefits of Professional Lawn Care in Union, Missouri
Believe it or not, you can actually save money in the long run when you hire The Grounds Guys for lawn care in Union, MO. Many home and business owners try to do their own landscaping, only to find out in the long run they spent more money and time than they had anticipated. From planting at the wrong time to picking the wrong plants, it's easy to go over budget and get frustrated with your DIY landscaping project.
That's where our team at The Grounds Guys of Union comes in. Our landscaping skills have been honed day in and day out, allowing us to be strategic and efficient when it comes to planning and curating your property's landscaping. The Grounds Guys of Union deliver reliable results, a promise backed by our Neighborly Done Right Promise™.
What Sort of Lawn Maintenance Services in Union, Missouri, Do The Grounds Guys Offer?
Our team of landscaping professionals at The Grounds Guys of Union offers a comprehensive set of lawn maintenance services for Union locals. At the foundation of our service offerings is our local knowledge of the Union area, including the types of plants that thrive in this climate and the types of soil and pests you'll commonly find here.
Some of our lawn maintenance services in Union, MO, include raking, soil cultivation, flower care, clearing refuse, and re-edging your flower bed. No matter your needs, our team can get your flower bed into tip-top shape. Give us a call for a free estimate today!
What Are Some Services The Grounds Guys Offer in Union, Missouri?
Our team at The Grounds Guys of Union has a deep understanding of the needs of your flower beds, lawn, and landscaping. That understanding comes not only from years of learning and experience but also from a deep passion for making every landscape come alive. When it comes to landscaping in Union, Missouri, we've got your back.
The Grounds Guys of Union, Missouri provide a long list of landscaping services for our customers. A small selection of our professional services are listed below:
Irrigation
Aeration
Drainage
Landscaping
Groundskeeping
Spring clean-up
Fall clean-up
Tree care
Pest and weed control
Mowing and turf maintenance
Seasonal Services from The Grounds Guys of Union
Seasonal services are a crucial part of effective landscaping. Planting and mulching at the right times go a long way in promoting healthy plants and a beautiful property.
The warm, muggy, rainy summers in Union require that you water and plant accordingly. In the fall, there are plenty of leaves to rake and dispose of. And the cold winters bring regular snow. The Grounds Guys of Union are experts in our climate's needs and excel in ensuring a great landscape in all seasons.
The list below includes a selection of the seasonal services The Grounds Guys of Union offers:
Pruning trees, shrubs, and bushes and cleaning up refuse
Spring clean-up such as edging flower beds, cleaning up your flower bed, and tree care
Gutter cleaning, such as cleaning out leaves and other debris, as well as fixing your gutter
Mulching, including hauling in and spreading mulch
Seasonal color work, such as designing flower color arrangements in your garden
Turf maintenance, including mowing and edging your lawn
Irrigation repair, including installing and maintaining sprinklers
Upgrade Your Landscaping with The Grounds Guys of Union
Give us a call to tell us about your landscaping needs. We can't wait to help you plan out and realize your goals for a better lawn, a healthy flower bed, and a property that will wow your neighbors. Contact us today!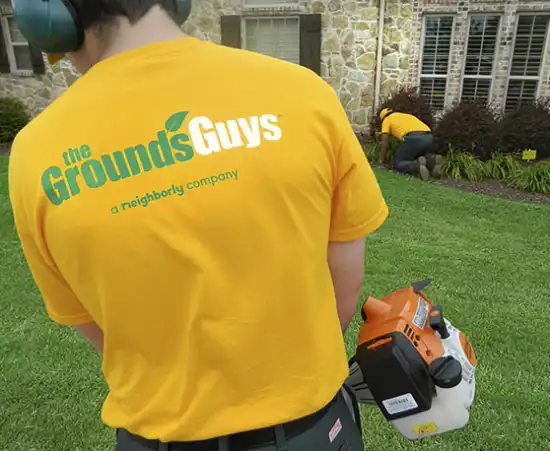 Experience Our Customer-Centered Service
When you hire our team to handle your commercial landscape design or residential lawn care, you can count on us to provide results that last. We take a unique approach to our services, always putting the customer's goals and needs first. More importantly than just what we do, our team focuses on how we do it. This allows us to infuse care, commitment, and dedication into each and every project we take on.
We make sure to always do the following for our customers:
Arrive on time, in uniform, and ready to work
Provide a timely response to any requests
Maintain our equipment to ensure safety and productivity
Deliver status and quality reports when expected
Treat everyone with a respectful and helpful attitude
Our mission is to exceed our customers' expectations, no matter the size of the project. From organic lawn care programs to commercial landscape maintenance, our team can do it all.
If you are ready to work with us to create a customized residential or commercial lawn care or landscape solution for your property, be sure to call The Grounds Guys of Union today!
The Grounds Guys of Union
Areas We Serve:


Beaufort, Berger, Catawissa, Dutzow, Gerald, Gray Summit, Grubville, Labadie, Leslie, Lonedell, Luebbering,Marthasville, New Haven, Owensville, Pacific, Robertsville, Rosebud, Saint Albans, Saint Clair, Stanton, Sullivan, Treloar, Union, Villa Ridge, Washington
Our Difference
Professional, Uniformed Personnel

Timely Response Guarantee

Safe, Reliable Equipment Maintained Daily

Status and Quality Reports Delivered Timely
Request Job Estimate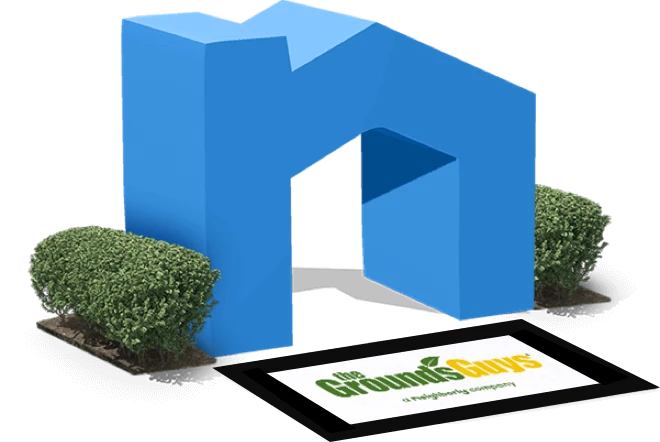 Neighborly®
The Grounds Guys is a Neighborly Company. Lawn care and landscaping are some of the many home maintenance solutions available to you through Neighborly. At Neighborly, we are committed to being there for all your home service needs.
Learn More About Neighborly