Why Is Consistent Landscaping in Simpsonville, SC Important?
Consistent landscaping in Simpsonville, South Carolina gives the right impression about you and your property. The Grounds Guys of Simpsonville always provide free estimates and workmanship that meets your own high standards. We seek to exceed your expectations without compromising your budget. When your property is consistently landscaped, you get:
Healthy lawns and plants
Fewer pests
Improved curb appeal
An environment that is clean and safe
Higher property values
A sense of pride in your property
Your property will love being consistently maintained by The Grounds Guys of Simpsonville. One note of caution though. You may become the envy of your neighbors because of your professional landscaping in Simpsonville, SC.
Advantages When Your Lawn Care in Simpsonville, SC is Maintained by Professionals
When you hire professionals with industry-leading training and expertise and top-notch tools, you can feel confident that your lawn care in Simpsonville, SC is being well taken care of. At The Grounds Guys of Simpsonville, we use the latest technology to care for your property. All of our technicians are experienced and have the specialized knowledge to handle any problem your yard may have.
When you hire professionals for your lawn maintenance needs in Simpsonville you save time that can be better used elsewhere. What would you do with a few more hours in your weekend? Binge-watch your favorite show? Work on your hobby? Spend more time with your family and friends? You can have it all when you hire The Grounds Guys of Simpsonville for your lawn care in Simpsonville, SC. You can feel confident that the results you will receive from partnering with us for your lawn care will be just what you want.
Do The Grounds Guys Offer Gardening Services in Simpsonville, SC?
We certainly do! When you work with The Grounds Guys of Simpsonville, we can take care of anything your outdoor space needs, and that includes caring for your garden. We can provide your garden with any of the following:
Flower care
Weed control
Soil cultivation
Defining garden bed edges
Raking
Clearing garbage
What Services Do The Grounds Guys Offer in Simpsonville, SC?
The Grounds Guys of Simpsonville is your go-to service provider for all things landscaping, lawn care, and gardening. We partner with Neighborly to offer our Neighborly Done Right Promise™ that guarantees our service or we'll make it right. When you need a company that understands the needs of your property, look no further than The Grounds Guys of Simpsonville.
Our services cover everything your home or business needs to look well cared for and beautiful.
We provide the following landscaping services in Simpsonville, SC:
Lawn and Bed Maintenance
Landscaping
Groundskeeping
Property maintenance for your business
Horticulture services
Irrigation
Aeration
Drainage
Flower bed care
Outdoor Lighting
Sod installation and grass seeding
Tree work
Pest and weed control
Turf maintenance
Seasonal Services
Whether you're dealing with a rainy spring or a muggy summer, The Grounds Guys of Simpsonville know just what your plants and lawn need. With our seasonal services, we will prune and mulch your plants at just the right times. We'll take care of clean-up in the Spring and Fall. Always have the latest colors of the season. We'll even take care of your turf and irrigation system when they need maintenance.
Call The Grounds Guys of Simpsonville When You Want Excellent Service
Contact us today for a free estimate from The Grounds Guys of Simpsonville. When you want excellent service you can depend on, we are here for you. We also service Greenville and Mauldin.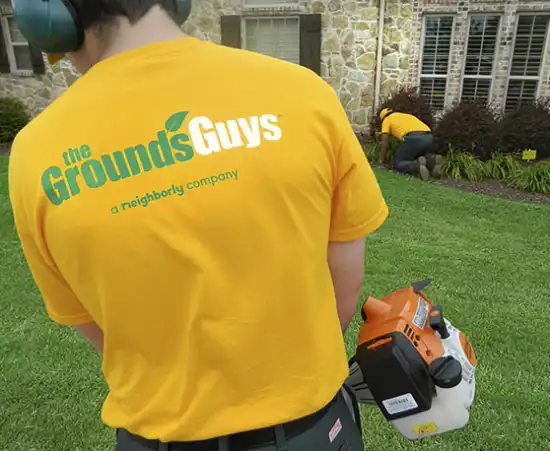 Real Pros & Real Results in Simpsonville
Don't leave your landscaping up to just anyone with a truck but nothing else. Count on our reliable Simpsonville landscaping professionals, who come equipped with top-grade tools and industry-leading training. No matter the care your home's lawn needs, we can handle it.
When you schedule a service with us, we will show up on time and in clean, branded vehicles. All of our team members are uniformed, courteous, and knowledgeable. You never have to worry about the quality of our workmanship because we triple-check our work and thoroughness.
Choose the local leaders in lawncare. Call The Grounds Guys of Simpsonville today.
The Grounds Guys of Simpsonville
Choose the right grounds care services team in your area. When it comes to selecting the right team for your commercial or residential lawn care and landscaping services, The Grounds Guys is the right choice.
Areas We Serve
Greenville, Mauldin, Simpsonville
Our Difference
Professional, Uniformed Personnel

Timely Response Guarantee

Safe, Reliable Equipment Maintained Daily

Status and Quality Reports Delivered Timely
Request Job Estimate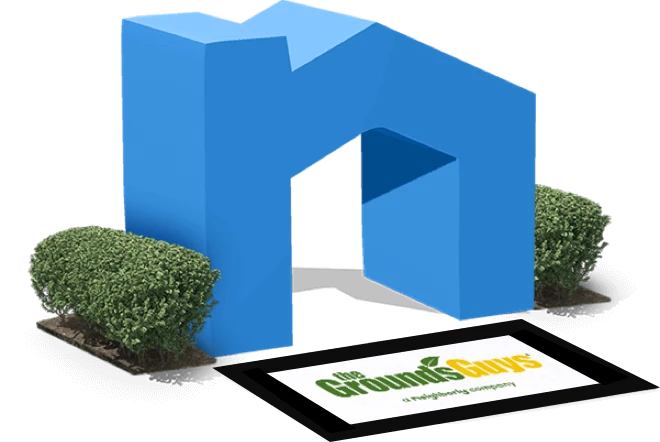 Neighborly®
The Grounds Guys is a Neighborly Company. Lawn care and landscaping are some of the many home maintenance solutions available to you through Neighborly. At Neighborly, we are committed to being there for all your home services needs.
Learn More