Why Is Routine Landscaping in Milford, OH Important?
When you want a great looking property, consider hiring professionals for your routine landscaping in Milford, OH. Routine landscaping provides your property with many benefits.
Improved curb appeal - Routine landscaping enhances the appearance of your property. This is especially important if you are a business owner wanting to draw in customers.
Keeps your lawn and plants healthy - When your plants are healthy, they produce oxygen, thereby, helping to keep you healthy too.
Keeps pests away - A well maintained landscaping in Milford, OH scares away pests that aren't beneficial to your property.
Provides a clean and safe environment - Overgrown trees and shrubs can pose a safety hazard to your visitors. Avoid this with routine lawn maintenance in Milford, OH.
Retains high property value - When your property looks great, it impacts your property value. It also has an impact on the value of your neighborhood too.
A source of pride - Imagine the pride you'll feel when your property is the envy of the neighborhood because it looks great.
Benefits of Professional Lawn Care in Milford, OH
When you allow The Grounds Guys to take over your lawn care in Milford, OH, not only does your property benefit, but you do also too. You get the benefit of our specialized expertise. Caring for your lawn is our passion. When you put our experience to work for you, you can rest assured that you will be able to enjoy your outdoor space, no matter what time of the year it is.
You'll save time and money too! No more giving up your weekends to care for your property. When you partner with us, you will always get the best lawn care in Milford, Ohio. It may seem expensive to hire a professional at the start, but over time, you actually save money. How? When you have regular, consistent care of your lawn, it can prevent possible damage to your property and when your lawn is healthy, it reduces the need for expensive repairs or replacements.
Can The Grounds Guys Help with Gardening in Milford, OH?
Yes! We do garden too! No matter what project or routine maintenance you need to keep your outdoor space looking beautiful and visitor ready, The Grounds Guys is here to help. With our Neighborly Done Right Promise™, we stand behind our work and want to ensure that you're fully satisfied with our services. We always provide free estimates for your project or routine maintenance needs.
We offer these gardening services in Milford, OH:
Weed control
Flower care
Soil cultivation
Defining garden bed edges
Raking
Clearing garbage
What Services Do The Grounds Guys of Milford, OH Offer?
No matter what you need to have a great-looking property, The Grounds Guys of Milford, OH can give you the grounds of your dreams. Whether that's designing your landscape, installing ground lighting, or anything else related to landscaping, lawn care, or gardening, we are here for you.
We provide the following landscaping services:
Lawn and Bed Maintenance
Spring Cleanup
Landscaping
Groundskeeping
Irrigation
Aeration
Drainage
Flowerbed care
Tree work
Pest and weed control
Turf maintenance
We understand that your property will have varying needs throughout the year. We offer seasonal services to keep your property looking great year-round.
Seasonal Services
Whether it's the icy temperatures of winter, or the warm and muggy temperatures of summer, your landscaping needs will vary throughout the year. The Grounds Guys are proud to offer these seasonal services:
Seasonal color
Irrigation repair
Pruning
Mulching
Ice and snow removal
Spring clean-up
Fall clean-up
Turf maintenance
Gutter cleaning
Call The Grounds Guys for Excellent Service
Contact our team at The Grounds Guys of Milford, OH for your free estimate today. When you want experts in landscaping, lawn care, and gardening for your home or business, look no further than The Grounds Guys. We also service Camp Dennison, Cincinnati, and Terrace Park.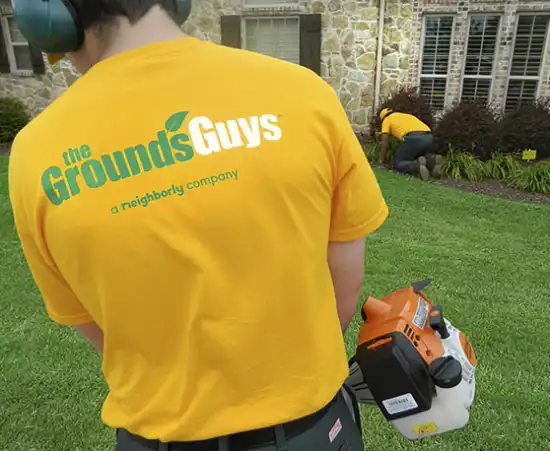 Eco-Friendly Lawn Care Services
We treat every lawn as our own and ensure that it is safe for all to enjoy! All of our materials are eco-friendly so you, your family, and your pets can remain safe and enjoy your property to the fullest! Plus, we use green chemical alternatives like biodiesel, and even use paperless billing and statements!
Some of the services we offer in Milford, Oh include:
Lawn Maintenance
Flower Bed Repair
Pest & Weed Control
Mowing, Trimming, & Blowing
Landscape Design
Shrub Cleanup
Snow & Ice Removal
Did you know that we also offer free service estimates? From one-time projects to maintenance plans to general services, we do it all! With our free, no-obligation lawn care and landscaping service estimates, you can be sure you are getting the best deal and service! Due to years of experience, knowledge, and training, our Milford, Oh team of experts can service virtually any residential or commercial lawn!
Get started with a free estimate by dialing or click here!
The Grounds Guys of Milford, Oh
Areas We Serve

Camp Dennison, Cincinnati, Milford, Terrace Park
Our Difference
Professional, Uniformed Personnel

Timely Response Guarantee

Safe, Reliable Equipment Maintained Daily

Status and Quality Reports Delivered Timely
Request Job Estimate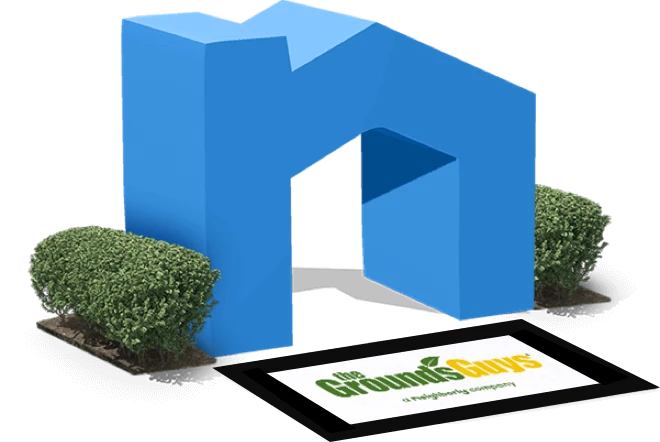 Neighborly®
The Grounds Guys is a Neighborly Company. Lawn care and landscaping are some of the many home maintenance solutions available to you through Neighborly. At Neighborly, we are committed to being there for all your home service needs.
Learn More about Neighborly